Meet Our Small-But-Mighty Team

Sabine: Founder, Copy Chief & Creative Coach (Amsterdam area, Netherlands)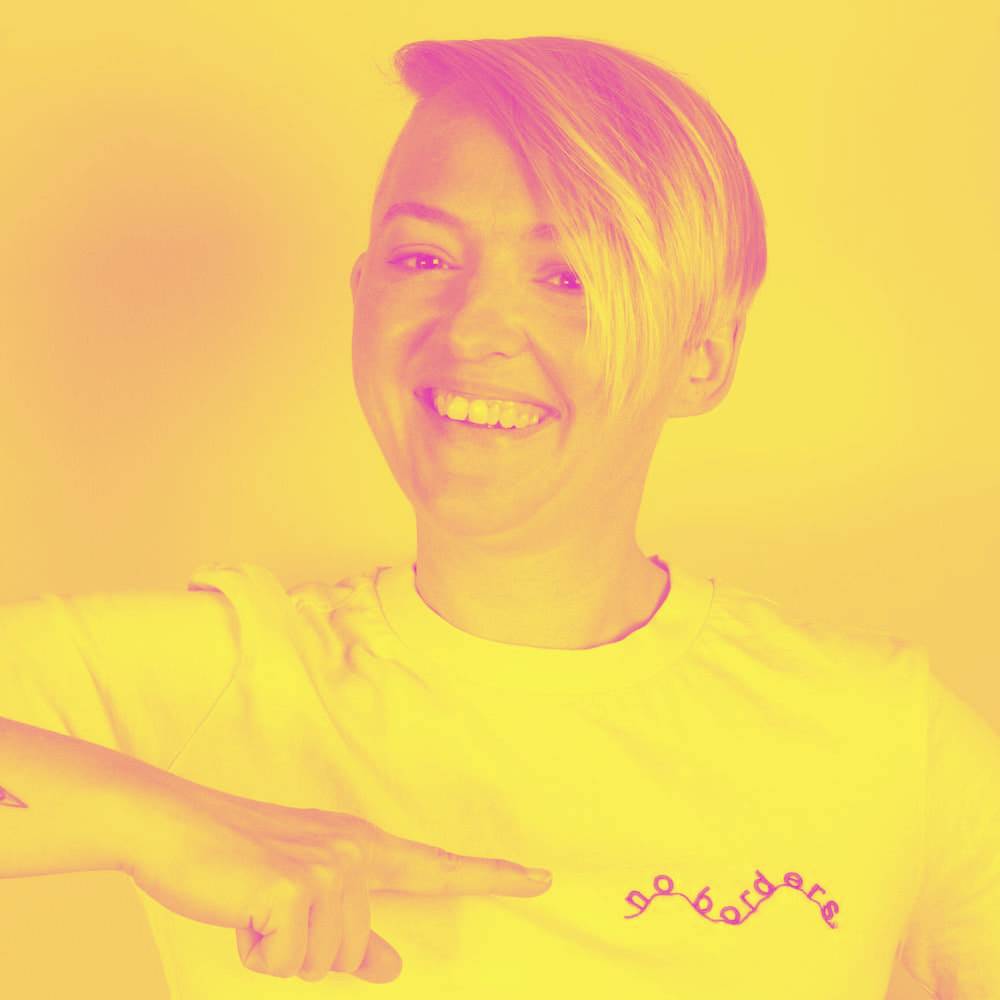 Strategic thinking +++++

100%

100%

Conversion copywriting +++++

100%

100%

Subversive cross stitching ++++

80%

80%

Ice Skating –

10%

10%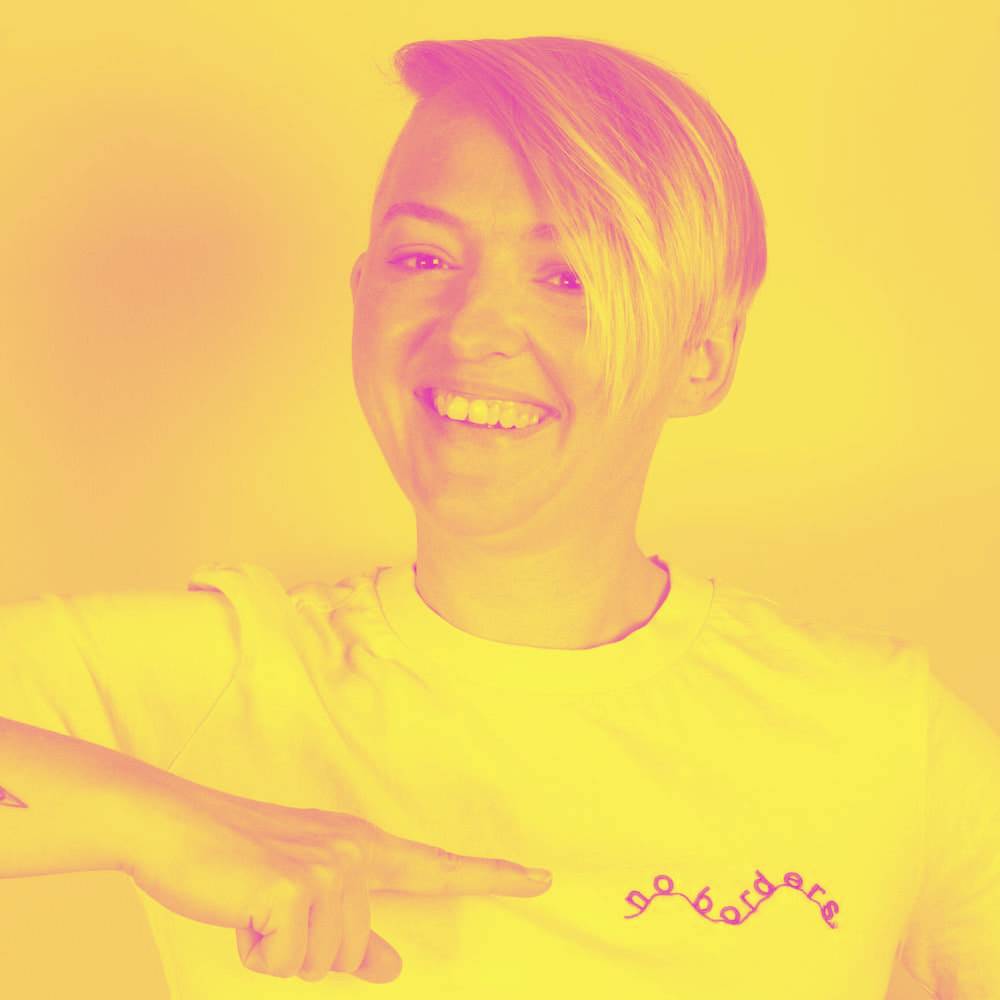 If you're in a hurry, all you really need to know is this:
I write copy that converts & makes a ruckus in 2 languages
I'm allergic to bullshit.
I've been writing UX copy for big brands since 2012.
German and English copywriting & editing
English > German localisation
German > English localisation
Dutch > German localisation
Dutch > English localisation
If you're after the full story, read on.
You could say I've been writing copy since I was 15, when I made ads to get pupils joining political groups and fighting for better education.
15 years later, I started the global copy team at LEGO Customer Service. The tone of voice, copywriting and advisor training we created made LEGO customer service emails go viral — such as the one that went out to Luka Apps. Proof that customer service is a marketing function. 
The best way to sell anything is by truly caring for the person you're talking to.
I then spent a few years at a London-based consultancy: writing web copy, voice scripts, chat and email messages for over 70 iconic brands.
Including cruise companies, online casinos, car companies involved in the emissions scandals… and British tabloids.
I was contributing to the climate catastrophe, xenophobia and inequality every day.
It was really during that time that I started to sense the urgency…
I simply could no longer ignore the fact that people and planet will soon go to **** if we don't get our act together.
If we want to make sustainability the norm, we need more sustainable communication.
If we want people to take more responsibility, we need more responsible communication.
If we want to break down the barriers that keep us from working together, we need communication that connects us.
That's why I started From Scratch.
Because to stop climate change, save species from dying and make society more humane, we need a radical rethink.
We need a culture change. 
Copy is the best (perhaps even the only) way to achieve that.
Which means, we need to harness the best that the humanities have to offer — from design thinking and UX practices to ecolinguistics, from psychology to socio-political studies.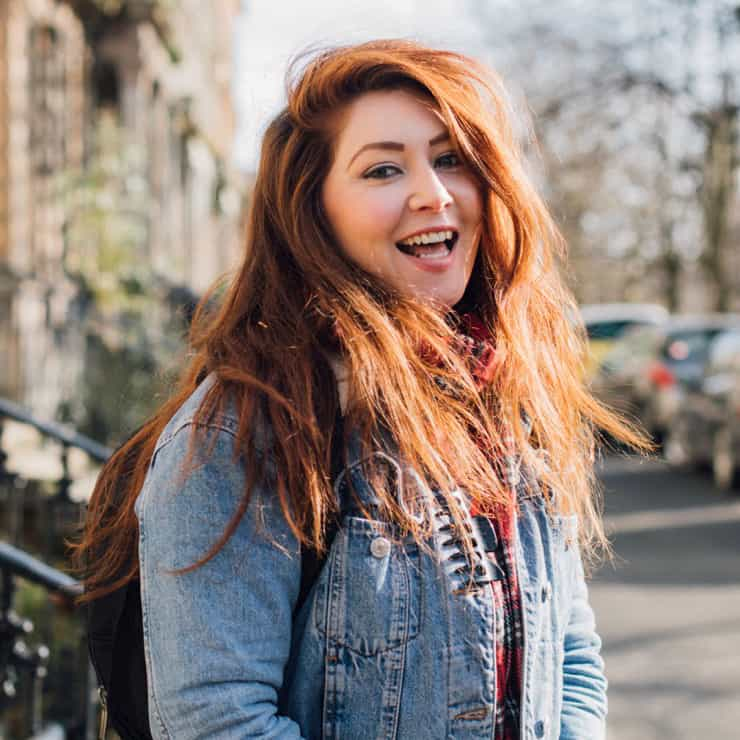 "Sabine is a pro! I always knew what was happening and at what stage we were at. She's efficient and organised and I loved it.
When you work with From Scratch you'll get someone who genuinely cares and is invested in your brand.
 You won't just get words, you'll come away with a better understanding of your own brand and competitors."
— Ashley Baxter, Founder, With Jack

Réka: Polyglot Multipotentialite, Passionate Earthling (Linz, Austria / Balatonlelle, Hungary)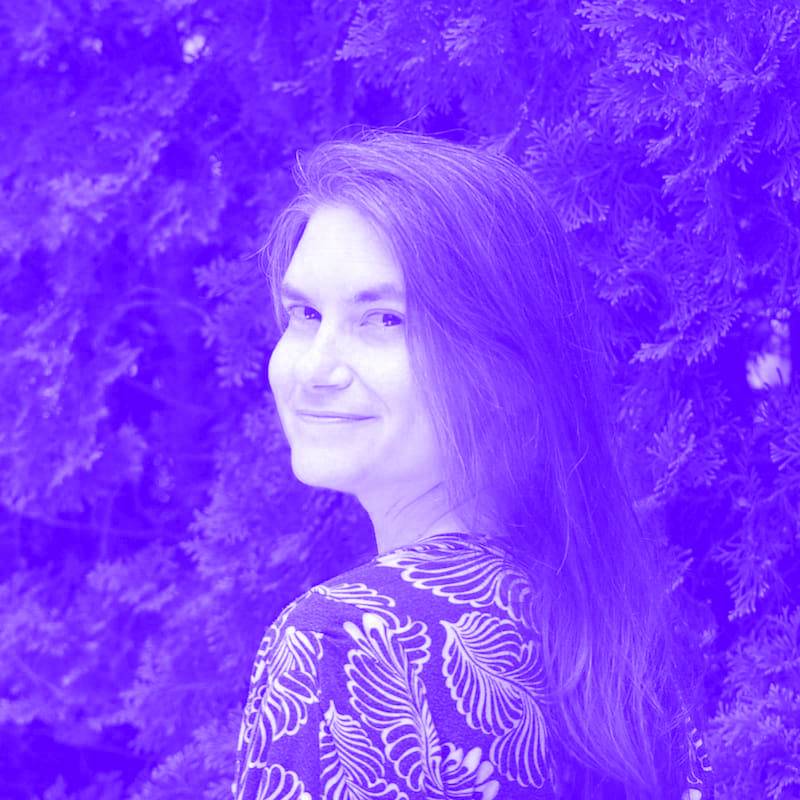 Thinking in systems +++++

100%

100%

Working with nature +++++

100%

100%

Painting birds +++++

95%

95%

Singing –

20%

20%
Hello, my name is Réka Gyöngyhalmi.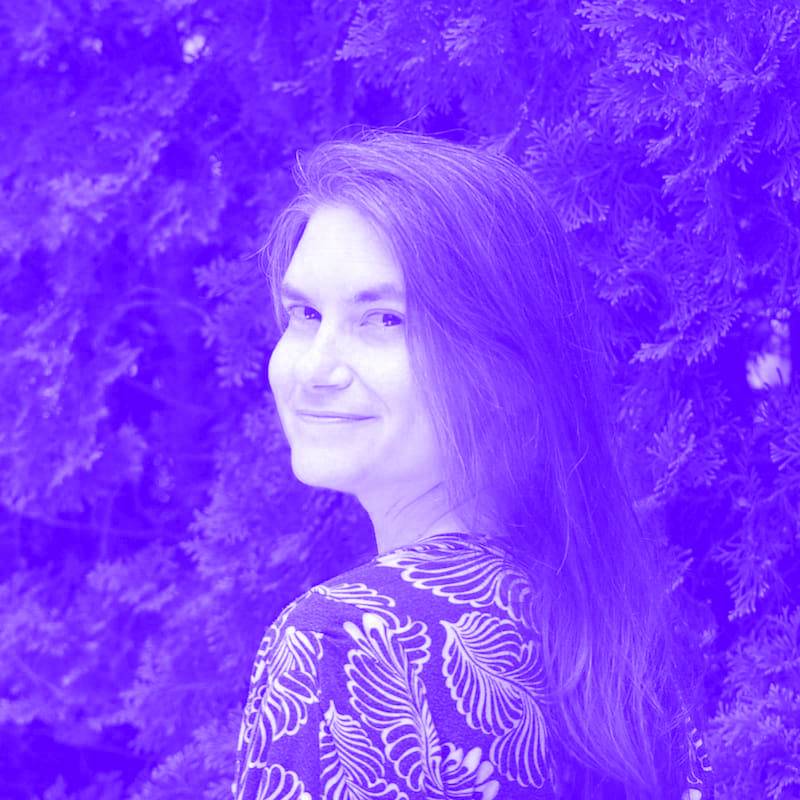 As a VA, I manage meetings, projects and the From Scratch inbox — amongst other things.
Feel free to connect on LinkedIn!
English and German project coordination
Hungarian > English translation, editing
English > Hungarian translation, editing
German > Hungarian translation, editing
I don't remember a time when I wasn't an environmentalist.
 
As a child, I read a lot of books written about the beauties of nature and how humans are destroying it. The words of Gerald Durrell, David Attenborough and Ric O'Barry have strongly resonated with me. Captain Planet became my favourite cartoon. After watching each episode, I argued fiercely for changing our family's habits.
I'm a multipassionate person.
 
After obtaining a business degree, I studied conference interpreting (Hungarian-English-German) and learned some coding.
 
I'm happy to use all of my skills to serve a good cause, even if I'm not at the forefront of action. Working with Sabine is a great fit, as I love the concept that marketing can be used to benefit both the planet and companies.
When I'm not working, you can find me in the garden planting edibles or at the canvas painting birds.
Nadine: Word Weaver with a Heart of Fur & Feathers (Koblenz, Germany / Svitavy, Czechia)
Poetic precision +++++

100%

100%

Spotting the essence of stories +++++

100%

100%

Fairy tale voice +++++

95%

95%

Drawing –

20%

20%
Words are the cells of my organism. I experiment with them until they embody the story you want to tell.
German and English writing and editing
Editing professional Polish or Russian > German translation/localisation
English > German translation, localisation
To merge the arts with the cause is what I discovered as my favourite way to convey a mission, to reach the heart and the brain, to tickle the feet of empathy.
Mine is the protection of the creatures sharing planet Earth with us.
What is it that you are dedicated to?
Let us explore language — the magic key to our inner and the external worlds, a sparkling soul warmer, an instrument everyone can play to reflect and spread their message.
I am grateful to contribute my craft to the commitment of this enchanting agency and to your mission.
My professional footprints:
1995-2001: First steps in print and radio journalism
2007: M.A. in Comparative Literature and Polish Philology
Since 2007: freelance writer and editor (focussed on literature and with deep insights in the e-learning, music, and fitness industries)
I am fluent in prose and journalism.
Julia: Where Creative Meets Analytical
(Ayrshire, Scotland / Lisbon, Portugal)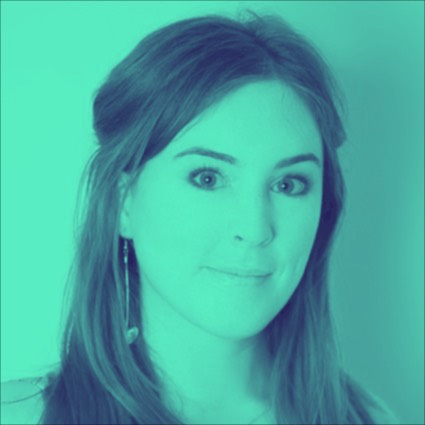 Perfectionism +++++

100%

100%

Argentine tango +++++

100%

100%

Day dreaming about having an animal sanctuary +++++

95%

95%

Ability to walk past the chocolate cupboard without 'self-medicating' –

20%

20%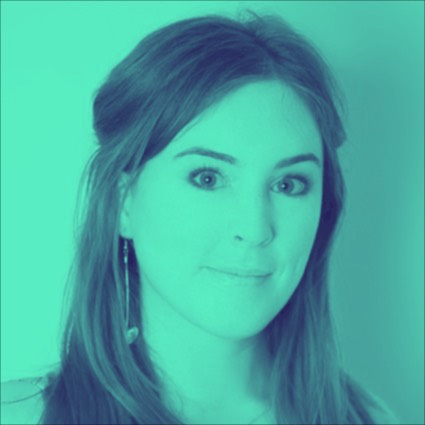 I was going to give up copywriting and translation and open a packaging-free shop.
English copywriting & editing
French > English localisation
German > English localisation
Dutch > English localisation
But then I realised I'd need a loan with too many zeros on it. Who knew fancy scales were so expensive?
Like Sabine, I'd spent years writing copy that wasn't in line with my values. In fact, I was encouraging people to buy more things they didn't even need.
Kind of strange for a lifelong vegetarian and minimalist who was using family cloth and metal straws long before they were cool.
These days I combine my creative copywriting and branding skills with an analytical approach to help sustainable brands flourish.
Kathi: Creative Treasury & Social Media Expert
(Wuppertal, Germany)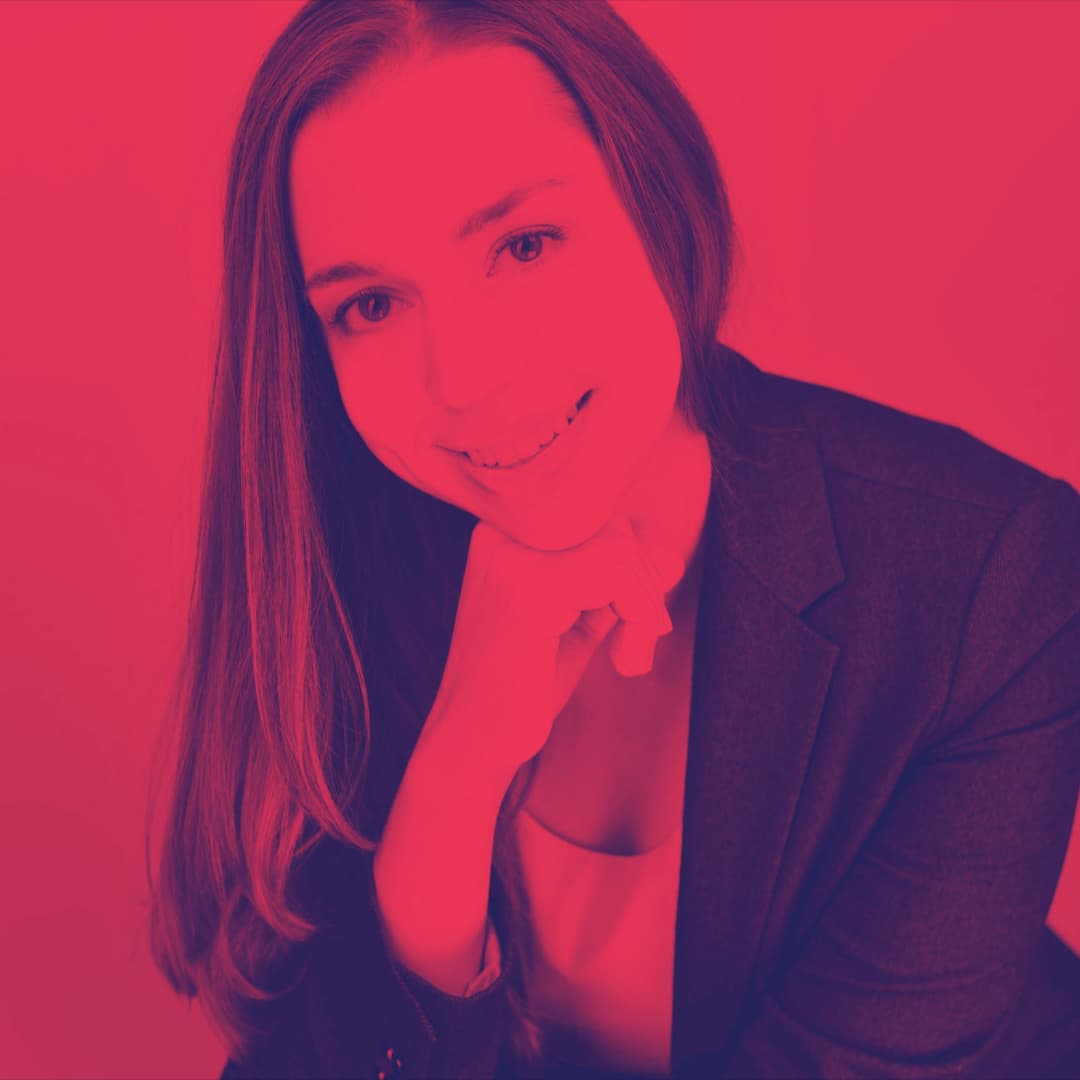 Social Media +++++

100%

100%

Canva design +++++

100%

100%

Recognising customer needs +++++

98%

98%

Orientation –

25%

25%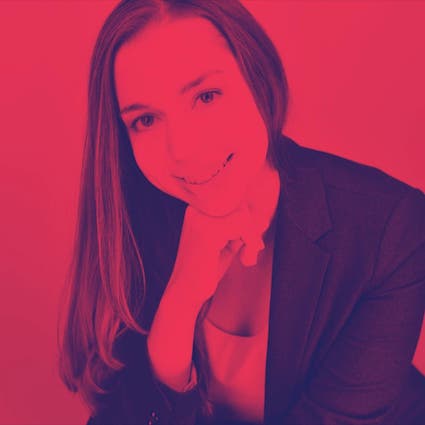 My grandma probably always saw this coming:
I'm a freelance social media and marketing assistant.
German <-> English localisation
English social media copy
No pen, no piece of paper and no scrap of fabric was safe from me. I made something out of everything. Probably at some point my grandparents no longer knew where to hang all the creative outpourings. Not only crafting and writing, but also singing is my gateway to the world.
What does that have to do with my current job? Lots, if you ask me. Only the media have changed a bit.
Therefore, last year I poured my overflowing energy into a further training course to become a social media manager at the German Chamber of Industry and Commerce…
… and fulfilled my dream of independently supporting people whose values match mine.
I love giving people a voice and making a difference together.
I want to know what fascinates you, what you are passionate about, and I want to support you in getting your message to the people.
I believe that everyone has special talents that the world should know about.
Let's bring your very special talent and my creativity together!
Laura: Green SEO Consultant & Copywriter
(Living the #VanLife, currently: Spain)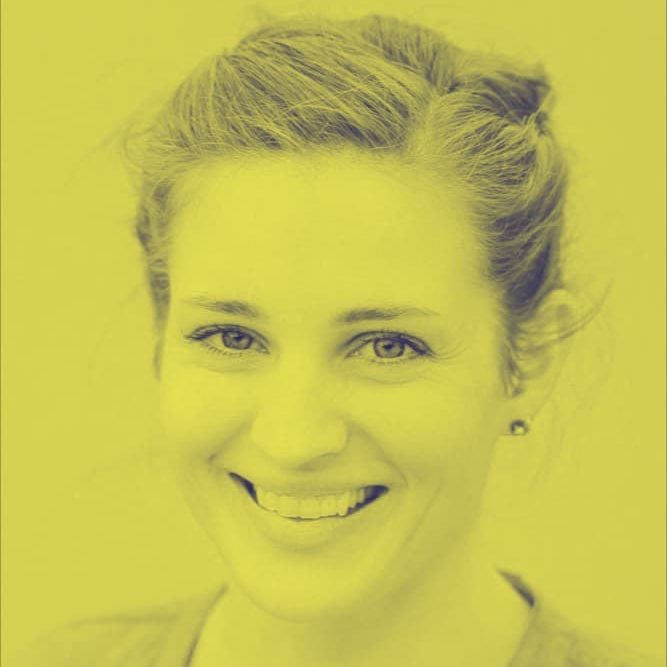 Finding the best keywords +++++

100%

100%

Writing vivid and emotional copy +++++

100%

100%

Making great cakes +++++

98%

98%

Patience –

25%

25%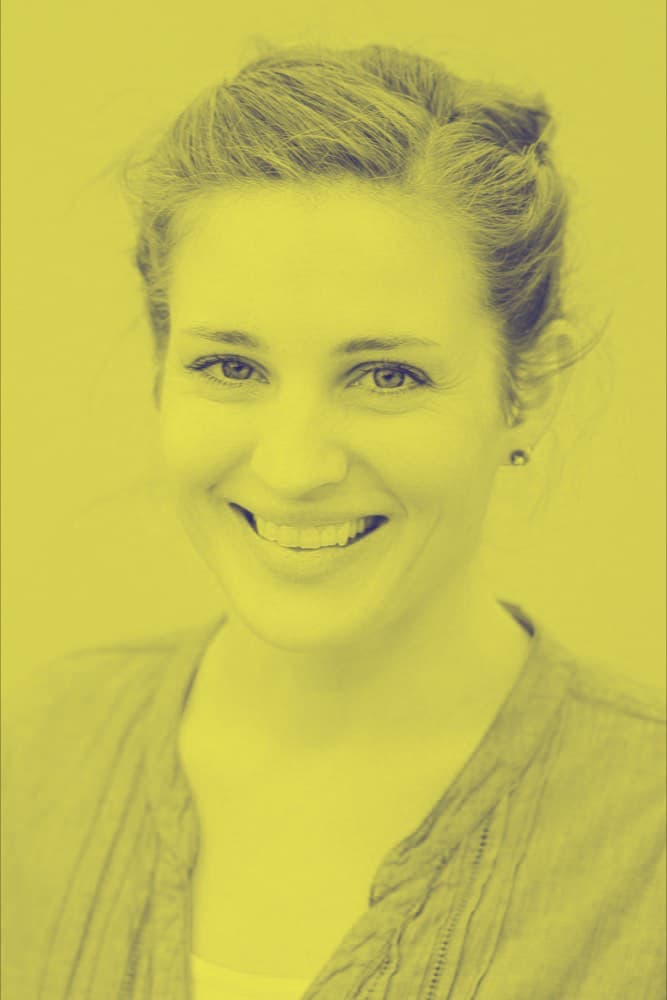 As an imperfect changemaker, I've been on the road for several years — including unpackaged organic vegetables, a mobile home instead of four walls and a preference for all things pre-loved. 
German SEO strategy development
German SEO copywriting & content
German copy coaching & workshops
Professionally, my résumé looks colourful, but less green.
It includes training in insurance (yawn!), a bachelor's degree in communications and a master's degree that allowed me to see as much of the world as possible (best decision ever!).
When I had my first child in 2018, not only did my sleep schedule change, but also my perspective:
How do I want to spend my time?
How much do I actually want to work, and when and from where?
The answer was logical:
I took dozens of advanced training courses, gathered all my courage and started my own business as a green SEO copywriter.
Hello, values and freedom!
Adiós, 9 to 5 and that queasy gut feeling!
So today I align my work with my life, not the other way around.
By supporting people and teams that make this world a little better with SEO copy that helps them get found.
We're 100% focused on your people & your purpose
Our work is firmly grounded in customer research, analytics, linguistics & psychology… and that all-important bit of poetry.
 Study the challenge & strategise
Create a first draft
Reality check with real people
Adapt the first draft
Two rounds of light edits
Circulate the copy (or training)
Harvest successes & lessons learned
Fixed-price projects help you budget: no ugly surprises at the start of the month.
Easy on the admin: book services directly on the website, accept quotes online and use (almost) any payment method you like.
We promise you'll leave every project with a clearer idea of what goes into great copy and training. Which means you'll not only write better yourself — you'll also be a better judge of quality when hiring a writer or trainer in future.