Blah-blah
won't change
the world
or your business.
The more clarity you gain about your brand, audience and objectives, the more momentum you'll create: You'll win more customers and advocates. Attract diverse people. And help our economy shift to a regenerative way of doing business.
Because profitability, social justice and protecting the environment are equal dimensions of your success.
After all, good business outcomes can only happen in thriving societies and ecosystems.
Give voice to your mission.
Guide people to take action.
We've developed a radically values-based way of doing marketing. With accessibility, privacy and a minimal climate footprint at the forefront of our tools and practices.
Because better copywriting is more than making things sound good. Design is more than just making things pretty. And ethical marketing is more than just avoiding a list of unethical tactics.
Good intentions matter. But making an impact requires comprehensive research, impeccable execution and measurable results.
Our scrumptious buffet of services
Creative copy
that converts.
We crafted creative conversion copy and a verbal identity for the UK's first plant-based, packaging-free online shop, Forrist. We already collaborate with a lot of businesses in the green sector, but we loved this opportunity to work on a more creative project for a product-based sustainability business. It gave us the chance to flex our superpower muscles, aka be the human Venn diagram for brand writing, conversion copywriting and SEO.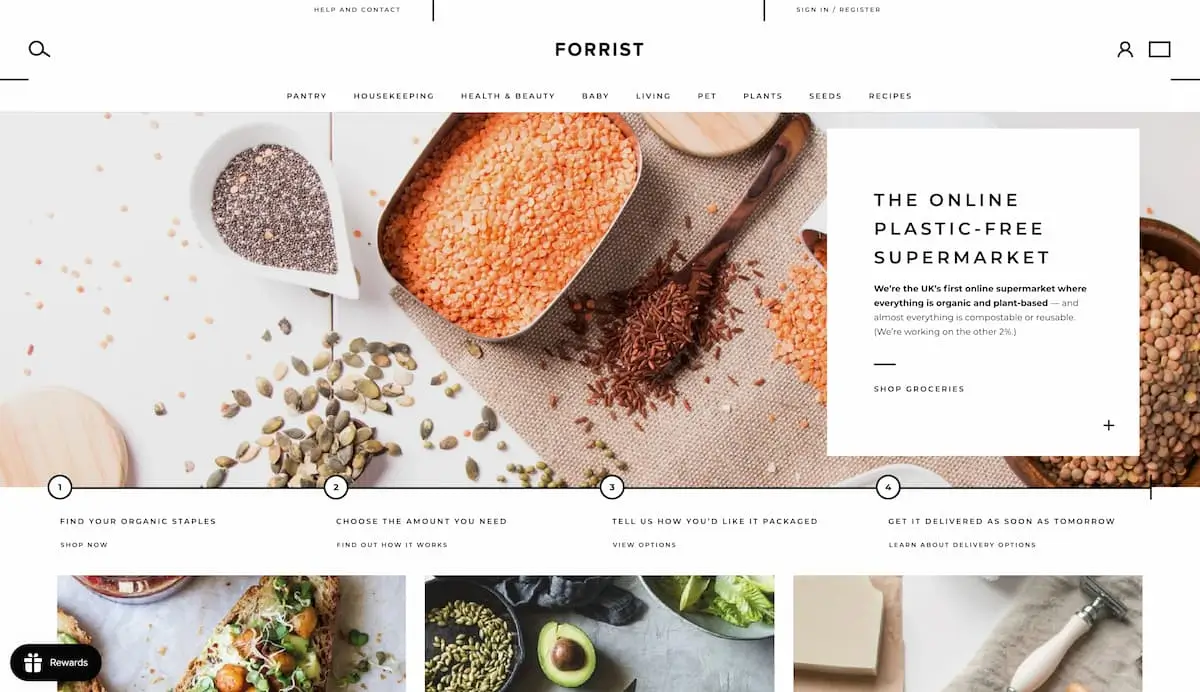 Working with From Scratch has changed
the way I think about
& sell what we do

Timothy Byrne PhD

Managing Director, AbacusBio International
Our portfolio
Been there,
done that,
can do it for you.
Our team brings diverse and seasoned experience in Marketing, Product, Customer Service and Sales across B2B, B2C and the third sector.
From iconic toy brands and category-defining SaaS companies to banks, utilities, media giants and public bodies, we've supported organisations in the UK, Europe and beyond.
Created new roles, new products and expanded internationally.
Closed 7-figure software deals and exceeded sales targets in challenging markets.
We've won awards for our work and our companies.
And if we've learned one thing, it's this:
Everything your
company does is
marketing.
All customer-facing teams need to own it together.
Learn more about us
Trusted by status quo defying businesses around the world
From agribusiness consulting to zero waste, from insurance to tourism: We help a wide range of sectors and industries to maximise their environmental, social and commercial impact with clear, customer-focused communications consultancy.
That said, some of our happiest clients work in extremely specialised, complex fields. Where sales cycles are long, technical expertise reigns supreme, and you need to sell the idea first — the product or service second.
Each of those happy
relationships started
with a conversation.
Contact us for a 20-minute, no-strings-attached call. And find out if we're a good fit.
Awesome clients past and present