Ebook: Find Out What Your Customers Really Think
A 29-page*, action-packed guide to make your customer relationships sizzle
* Don't worry, it's written in a large font and includes pictures…
So it should take you less than a legally-required lunch break to read it.
Proven, practical advice that goes beyond the typical opt-in or fluffy blog post
Finally see the forest for the trees with our detailed, step-by-step checklist (instead of drowning in raw data that tells no stories)
Jargon-free bridge between customer service, marketing and product teams — streamlining cross-departmental communication and helping you make your case for a better seat at the table
Here's just some of the good stuff inside:
Should you use customer reviews, and if so, how?
How can you get around the fact that people are simply tired of customer surveys?
The 5 things most businesses don't do on social media — this is your chance to change the conversation and win new fans
The secret behind-the-scenes template that will help you do right by your customers (and because that template is never sent out, your customers will never know!)
Hostage negotiators know A LOT about unravelling tricky situations. So we've applied their guidance to customer emails and calls.
Why striving to be polite is absolutely the wrong thing to do, and what you should do instead.
10 little-known facts about connecting with customers from different cultural backgrounds (to find out which callers are OK to wait a bit longer till you pick up the phone, check point 4 on page 21!)
Download Your Guide & Find Out
Pop your email address in the box — and we'll include you in our much-loved, straight-talking, GIFy emails about finding your message & telling your story.
As a way of saying thanks, you'll also get the ebook.
(Check out our privacy notice for more info.)
"*" indicates required fields
This is a highly valuable read despite not being a massive book.

I liked the formatting, too. No walls of text, but broken into lists, paragraphs and backed up with links to external resources.

With each chapter there was at least one big takeaway for me. The 10 facts about cultural expectations for customer care was really interesting and I didn't know any of that.

We need to get it into a lot of hands!

Ashley Baxter

Founder, With Jack
Founder & Director, Ethical Hour

"Practical tips you can use straight away"

The more you know about your customers, the easier it is to build a relationship with them, market to them and deliver what they want. But finding out who they are and what they're really thinking is such a big challenge!

This ebook makes it so straightforward, with practical tips you can use straight away. There's no baffling jargon, just straight-talking, actionable tips that make sense. I already feel more confident when it comes to getting feedback from my customers and I'm actually looking forward to doing my next survey!

Sian Conway

Founder & Director, Ethical Hour
"Experts at improving the way you relate to your customers"

For all the hype about robots and AI, there's only one process that's guaranteed to continuously improve customer satisfaction – finding out what your customers think of you, and acting on it.

From Scratch are not only experts at getting inside your customers' heads, but also at improving how your team relate to your customers.

Chris Stainthorpe,

Co-founder, CustomerSure
About the author: Sabine Harnau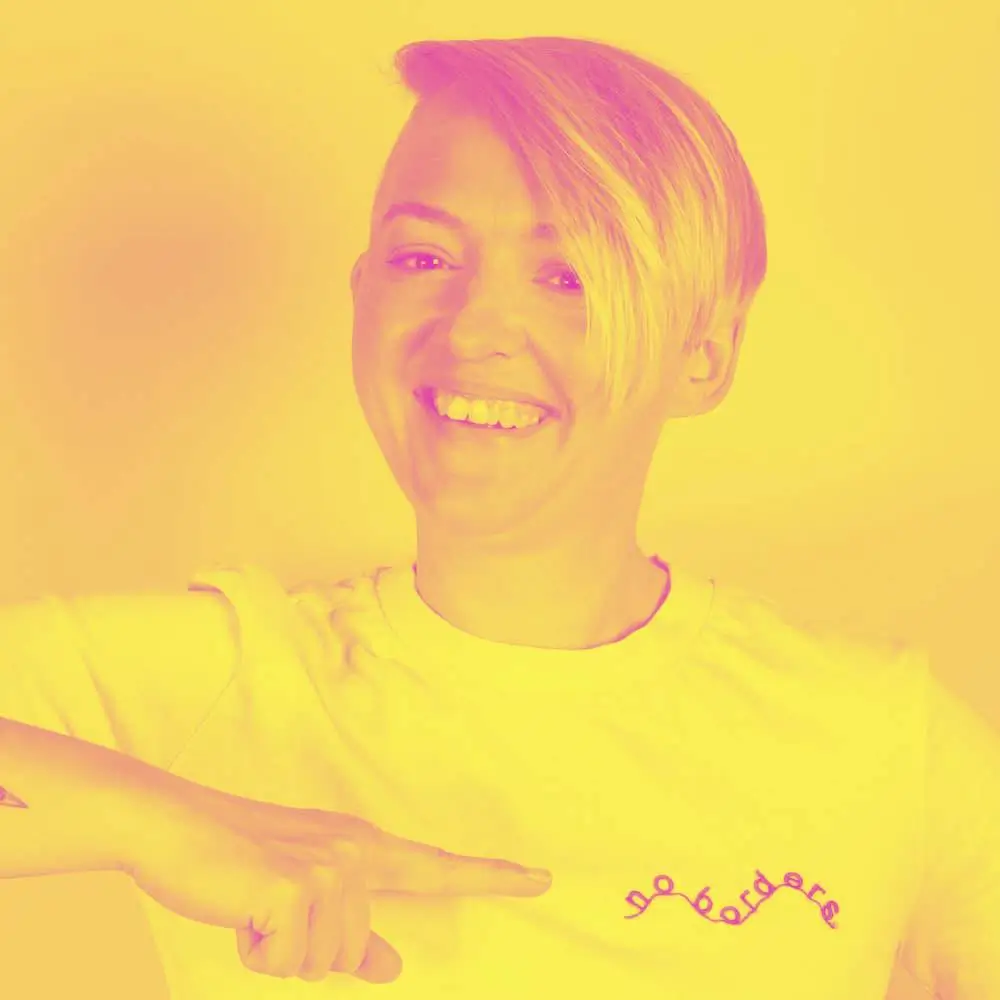 You could say I've been writing copy since I was 15, when I made ads to get pupils joining political groups and fighting for better education.
After starting the first copy team at LEGO Customer Service and a few years at a London agency, I started From Scratch.
Because to stop climate change, save species from dying and make society more humane, we need a radical rethink.
We need to change behaviour.
Culture Change Copy is the best (perhaps even the only) way to achieve that.