Impact Days
The ultimate English copywriter day rate for busy founders, CEOs and marketing executives
Awesome clients past and present
Founder of Support Driven

"Sabine has a talent for copy that resonates with people"

I booked an Impact Day because I was spending way too much time on writing copy. Sabine's organization and deliverables have made it easier to pick up and move things forward, as I'm often moving between multiple projects.

But one thing really stood out to me: Sabine's willingness to engage with the community. That was fantastic and much appreciated. It also shows up in the copy that she produced. If your organization values speaking with a human voice, I recommend you get in touch with From Scratch.

Scott Tran

Founder of Support Driven
Co-Founder of Mission to Marsh

"The result blew our minds"

From Scratch was the help we needed when we were desperately looking for a branding for our non profit organization. We thought it was impossible to find a name for our campaign because it had to be cool and professional at the same time. Apparently it was no challenge for Sabine and her team because the result blew our minds. Since we announced our brand, also the public feedback was super positive and we enjoy the brand every single day <3

Alexander Kornelsen

Co-Founder of Mission to Marsh
Sound familiar?
You're juggling multiple projects right now. Or perhaps you've suddenly become very busy, with new tasks and requests popping up left, right and centre.
So, when it comes to copywriting, the main thing for you is just getting it done.
Within a reliable time line.
Heck, if you had three wishes, you'd ask your fairy godmother for expert creative work that
Sticks to the brief
Has been edited by a top-notch copywriter
Pops up in your inbox by the end of the agreed day
… and will produce great results for your business.
Because you really need to focus on other things right now.
Like, driving key initiatives in your business.
Preparing and attending events.
Selling your products and services.
And managing to close your laptop before 8pm at least once this week, so you can meet that hot Tinder date/enjoy pizza night with your family/attend parents' evening.
If that's you, you've come to the right place.
Your fast track to high-quality content
How to hire our English copywriters even if you have almost no time
English copywriting, editing, conversion audits and translation services for busy founders and marketing leads
Within 2 business days, you'll know if we're the right fit for your content and when we can create it for you. If we think we'll need more than one Impact Day, we'll let you know straightaway.
2. Save the date
Confirm the dates and we'll send you an invoice that you can pay by credit card, bank transfer or iDEAL via the secure link included. Payment plans are available — please ask us about the options in your briefing form. (The price stays the same, regardless of how many instalments you need.) You've secured your Impact Day if your final payment reaches us a week before the agreed date.
3. Start with clarity
Your Impact Day starts with a 30-minute call. So we can get to know each other, you can tell us if the brief has changed, and we can ask you any questions that may have come up in the meantime.
4. Lean back & let us do the work
Now you get to focus on your to-do list while we're off to write for you.
We usually start with research: reading through the materials you shared, doing review mining, conducting user testing or conversion audits. Then we write a first draft — that's the chunkiest part of the day. One of our other copywriting experts on the team then goes back over that first draft to optimise and edit it.
5. Get your results
Your Impact Day ends with a 30-minute handover call. You'll leave the call with a thorough understanding of the work we've done. And access to your documents in our secure, green-hosted cloud.
7 reasons to look forward to your Impact Day
Speed
Get English copywriting that would usually take weeks — in a single day
You know exactly what you want in terms of output. But you don't have time for a 3- to 6-month project.
We're not quite sure what our secret is: years of experience being the only English copywriters in fast-paced environments — hundreds of hours of copywriting training — or Sabine wearing her special Copyhackers socks: Sabine, Sally, Nike and Kristy are among the fastest English copywriters out there.
When paired up with one of the eagle-eyed editors on the team, the result is a huge amount of high-quality copy in an extremely short time frame.
And because we collaborate in the cloud, we can work on your piece side-by-side. Even if one of us is in Amsterdam and the other one in Devon, England.
Here's what we can typically complete in one Impact Day:
Flyer/mini brochure (up to 6 pages)
Mini Tone-of-Voice guide (if you supply us with a list of adjectives to describe how you want to come across)
Up to 5 marketing, customer service, SaaS onboarding or sales emails
Video and voiceover scripts up to 2 minutes in recorded length
These time estimates do not include Research & Discovery, wireframing, testing & validation or training your team. But of course, those add-on services are available if you need them!
Founder, Little Green Space

"Didn't realise it would be this good"

I hesitated to book the Impact Day because of its price. And I'm so glad I went ahead!

Thanks to the copy Sabine and Julia wrote for me, I have a much more professional and optimised website now. The communication was great, and I loved the video explanations of everything they had written.

I would absolutely recommend this service to other small creative and wellness-based businesses who really put a lot of emphasis on storytelling.

Jenny Doré

Founder, Little Green Space
Flexibility
Enjoy briefing an English copywriter as if they're part of your team (but not on your payroll)
You want more than a copywriter filling in a template they downloaded from the internet. We're highly skilled in a wide range of areas, from marketing to sales and customer service.
So once we've accepted your brief, you can use your Impact Day to achieve your goals — without worrying whether we'll be up for the job:
Website copywriting
Sales pages
Landing pages
Lead-gen pages
Ecommerce copywriting
Email newsletters
Marketing emails
Sales email campaigns
Customer service email templates
Naming your brand or product: suggesting a shortlist of 20-50 themed options
Slogans, payoffs, claims, strap lines and tag lines: suggesting a shortlist of 10-20 themed options
Content plans
Marketing funnel maps
Customer research
Workshop planning
Workshop delivery
No matter what you need from us, the process is always the same.
For particularly large or multi-faceted output pieces, we'll agree more than 1 day — for example:
Standard website (5–7 pages): 4 Impact Days
Standalone home page or one-pager website: 3 Impact Days
Landing page: 3 Impact Days
Long form sales page: 4 Impact Days
Sales, nurturing, SaaS onboarding email sequence (5 emails) including analytics review and strategy ownership: 3 Impact Days
(These time estimates do not include Research & Discovery, wireframing, testing & validation or training your team. But of course, those add-on services are available if you need them!)
Here's one we made earlier
The Elevated Entrepreneurs Mastermind booked us for their long-form sales page (copywriting: Sabine Harnau; editing & proofreading: Julia Graham). Scroll to see the entire page:

Eagle-Eyed Editing
Because the trained eyes of our English copywriters beat Spellcheck any day
You don't have time for sloppy work. And with our team of editors, you won't ever have to double-check for typos.
Your content will reach you polished and ready to publish.
We edit for:
Spelling (British or American English)
Grammar
Punctuation
Style & tone of voice
Structure & logical flow
Ethical conversion techniques
Accessible writing
Unconscious biases
If you share a list of keywords you want to rank for, we'll also edit the copy for SEO.
So you can publish with confidence, knowing we've caught all those little oopsies and polished the piece before it reaches you.
Fixed delivery date
Stop worrying whether your English copywriter will be on time
Many clients are driven by due dates. Some are driven by other people's due dates. With an Impact Day, you'll know exactly when you can check that copywriting task off your to-do list.
We usually start the day at 10am CET and end with a handover call at 5.30pm CET. So you can leave the office knowing it's all taken care of.
Your next impact days
Think of Impact Days as a limited pop-up session. We typically free up just a few days per month to work in this way. However, if none of these dates work for you, let us know in the briefing form and we'll do our best to make it happen.
You're briefing us once, we're checking it twice
Exactly what you ordered — or even better
You want to be sure that the content you get is exactly what you wanted. Our briefing form and briefing call make sure we 'get' you.
We ask you to fill in the briefing form 48 hours before our Impact Day so we can prepare for our call. Your answers to our clarifying questions will make a huge difference. You'll see your brief come to life as we interrogate it together.
So there's no room for misunderstandings about what you need.
30-minute handover call
Understand the writing process as if you'd made every decision yourself
Once you've got your copy and content, you may need to explain it to your business partner, manager or client. Even if you're not a copywriting expert and unsure how to judge the quality of our work — and even if we've written in a language you don't speak yourself: After the handover call, you'll have the talking points for that all-important conversation.
Because instead of throwing a document over the virtual fence, we'll talk you through the results of the day. Your handover call takes place on the same Zoom link as the briefing call. We explain the process, screen-share what we've created and make any small tweaks on the spot. You'll get to ask us all your questions about the decisions we've made in the writing process and why.
Then we send you the links to the files. And you'll look at that document with confidence rather than confusion or overwhelm.
Donation to sustainable development projects
Make a positive impact beyond your own business
We donate 2% of your booking to Microloan Foundation Australia via B1G1. Each booking funds 22 months of business training for women in Malawi.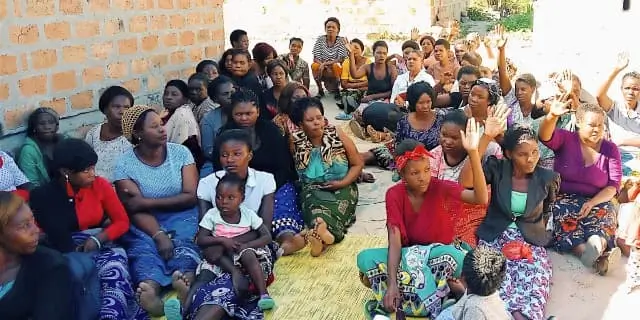 Microloan Foundation Australia conducts a business training programme for women in Mulanje, southeastern Malawi. Through this programme, they get the support they need in order to establish and grow their businesses — and ultimately lift their families from the cycle of poverty.
The training is tailored to the women's needs and takes place in their villages to make it easier for them to attend. Fortnightly training sessions and mentoring are designed to increase their financial literacy and make sure that their businesses are sustainable and profitable in the long run. The foundation continues to be available after the women have repaid their loan, so they can apply for a further loans and expand their businesses.
Microloan Foundation Australia estimate that a total of 40,000 women have benefitted from the training programmes so far.
CEO & co-founder, Miuros SAS

"Your give-back initiative is inspiring!"

With From Scratch, you will get what you're after and then some more.

A big thank you for all the good and hard work, 
always well structured and delivered on time.

Benoit Gagnon

CEO & co-founder, Miuros SAS
Best English copywriters…
…according to our clients – here's what we can do in an Impact Day
Fair Wear Foundation booked one Impact Day for a video voiceover script introducing the theme of the Fair Wear Foundation Annual Conference 2018:
Support Driven booked us for 2 landing pages. Here's one of them: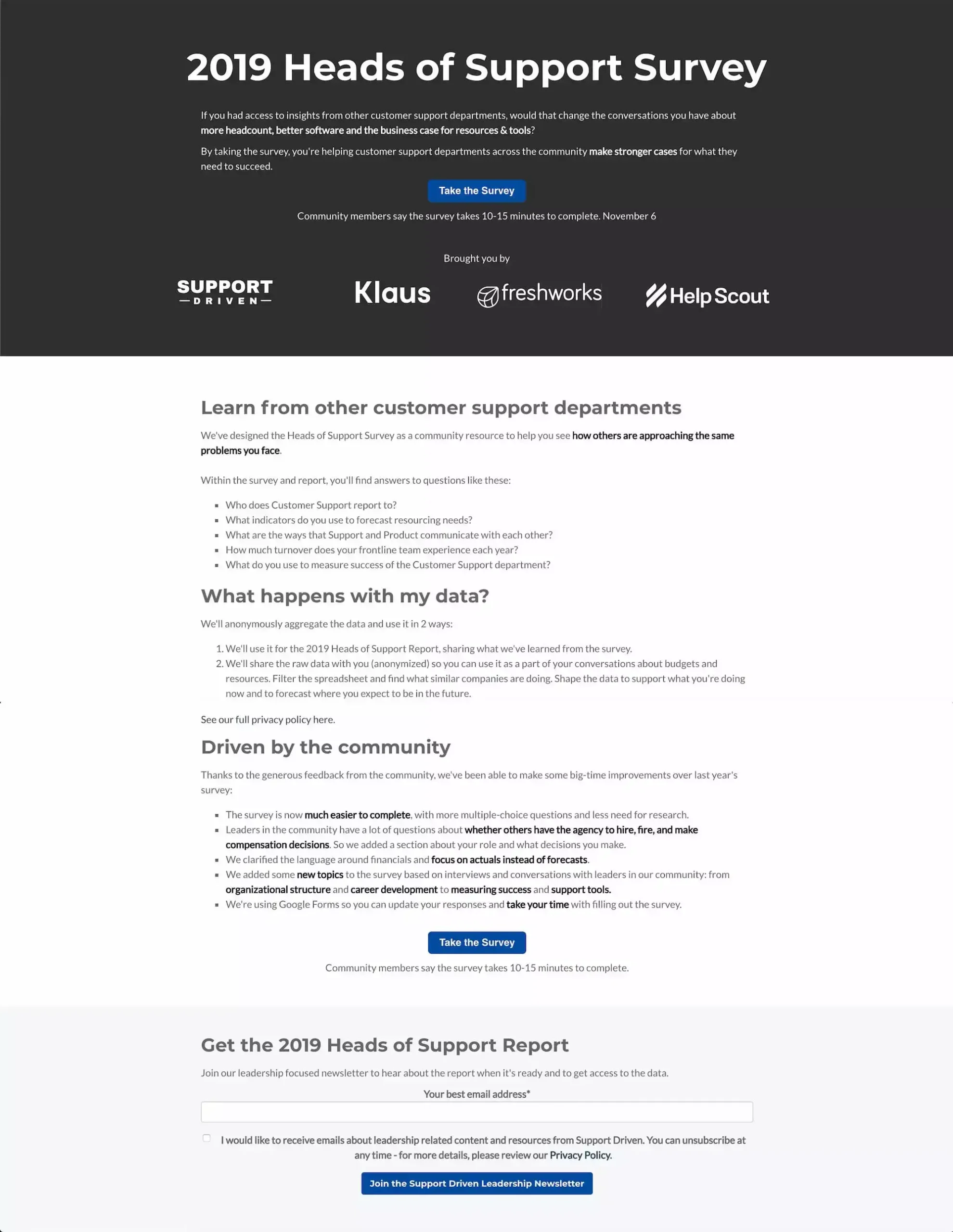 Even if you've never worked with a copywriter before, we'll guide you through the process
You care about efficiency and professional work. We take pride in delivering what we say we're going to do. So you can keep things rolling when moving between multiple projects.
Instead of DIYing your sales or marketing content and pulling an all-nighter to get this copywriting done, you'd rather spend some time with your loved ones. But many English copywriters out there will say "it depends" when you ask them how much it'll cost.
With an Impact Day, you'll experience the clarity and certainty of knowing the task will be done at a fixed date and fixed price: €2,345 (excluding VAT)
Don't just take our word for it. Here's what our clients Fernando and Sina from 4ChangeMakers said when we handed over the copy:
Your next available Impact Days
Impact Days are faster than the speed of night
Think of Impact Days as a limited pop-up session. We typically free up just a few days per month to work in this way. However, if none of these dates work for you, let us know in the briefing form and we'll do our best to make it happen. Here are the next available dates:
Take the test
You're ready to achieve "Oh my gosh, can't wait to publish"-level copy from an Impact Day if…
You're launching a new product, service or business and want to make sure your content resonates with your dream customers right from the start. Without using tacky, manipulative or plain unethical tactics.
You've been struggling to keep up with the online marketing demands of the algorithms for a while, collecting a bunch of amazing "how-to" blog articles and cheat sheets to help you get things right. But life inevitably catches up with your plans…  and you've made a pact with yourself to never again write that marketing email 24 hours before the last shipping date for the holidays.
You know exactly what your product or service does for your audience. You know who you want to serve, what problems you solve for them, what desires drive their sign-ups and purchases, and what they love about your brand.
You don't mind investing 30-60 minutes to brief us so we have everything we need to help you achieve your goals. Because you know that we're excellent English copywriters but not that great at mind-reading…
In fact, you already have most of the info we're asking about in the briefing form written down in some sort of document. So you can save yourself a lot of effort by just copy/pasting those links into the form. Hey presto, that's the briefing complete!
You're done with flakiness… and ready to commit to pros who are just as committed to Getting. Shit. Done.
You're excited to see what happens when experienced English copywriters with a knack for brand tone of voice and a deep understanding of ethical sales psychology get to work on your business. Even if you've had mediocre copy written for you in the past, you're feeling that optimism that comes from knowing your copywriting is in safe hands… and you can focus on the tasks you really need to do yourself.
You feel confident sending your briefing form, knowing that we'll only accept your booking if we're sure that we can deliver excellence. It's simple. Either you give it a go and send us a no-strings-attached briefing… Or you'll never know whether our copywriting would have made a huge difference to your busy schedule and business success.
Said Yes to 6 or more of these points?
Then we can't wait to receive your briefing.
Within 2 business days, you'll know if we're the right fit for your content and when we can create it for you. If we estimate that we'll need more than one Impact Day, we'll let you know straightaway.
We write based on years of experience and learning from the best in the industry
Our copywriting training includes…