High
Fidelity
Our brand communication programme
Here's what some clients had to say before joining the programme:
Our emails don't convert.
If I ask 10 people on our team what we actually do, I get 11 different answers.
It doesn't have to be this way.
For many teams, the path to becoming a successful purpose-driven organisation is overgrown with clashing KPIs, conflicting silos and confusing customer touch points. With the focus on short-term achievements and ad hoc opportunities, your brand communication lacks organisation-wide alignment and long-term strategy. When it comes to goals, your Sales, Marketing, Customer Support, UX, HR and Product teams all pull in opposite directions. Your customers, meanwhile, get a different experience depending on which touch point they encounter.
Now, the world is changing under your feet. To future-proof your business, you need a solid strategy for reaching your impact-focused, post-millennial audience in the digital marketplace.
At the same time, you're serious about aligning your marketing with your values. But you're worried that ethical marketing practices might play havoc with those all-important conversion rates.
What clients say after working with us
Managing Director, AbacusBio Limited

"Fun, stimulating, extremely professional and high quality"

It was a big move to consider using a communications consultancy outside of our home city, given that we wanted to improve our website — and website services are very common. But it was worth it: our experience has been great.
I recently had feedback from a new client that the landing page From Scratch created to support our conference speaking was the reason they followed up with us. Internal feedback has been positive, too. And I have learned a lot about what a website can do for our business.
I was very impressed with the communications, and the way From Scratch worked as a coherent team that really knew and exploited each other's strengths. I would aspire for AbacusBio consultants to come across to our clients the way From Scratch did for us.

Peter Amer PhD

Managing Director, AbacusBio Limited
Philanthropy Adviser & Ecosystems Builder

Consistently superb results

Before having the pleasure of working alongside From Scratch, I was truly unaware of their multi-layered, in-depth approach.
At the outset of this project, Sabine clearly explained the what and why of her approach, meaning that I truly grasped how she dug deep into the subject matter, developing an authentic sense of the material, the ideal customer and the personalities involved, to set the scene. She also ensured that the approach was technically a good fit with what was required.
Working with From Scratch was an incredibly positive experience.

Annie Moon

Philanthropy Adviser & Ecosystems Builder
"So much more than words"

When you work with From Scratch you'll get someone who genuinely cares and is invested in your brand.
You won't just get words, you'll come away with a better understanding of your own brand and competitors.

Ashley Baxter

Founder, With Jack
How it works
The lasting clarity your brand needs to convert customers with integrity
High Fidelity is a 12-month brand communications programme. It's built on tried-and-tested frameworks and practices we've developed over the course of 10+ years working in-house and agency-side with a wide variety of organisations.
Delivered in 4 quarters of 2 sprints each, the High Fidelity programme combines consulting, strategy, conversion rate optimisation, (multilingual) copywriting, design, training and 1:1 coaching.
Know

 your message.
We dedicate the first quarter to building a cohesive brand communication strategy. Know Your Message develops a recommended course of action for the following 9 months and beyond based on in-depth Research & Discovery.
Live

 your message.
Live Your Message brings your marketing strategy to life by developing or iterating on your brand assets, creating targeted content and producing captivating creative work. To safeguard your brand from greenwashing and woke-washing, we aim for the Live Your Message work stream to run a step ahead of your marketing communications.
your message.  
Share Your Message establishes ethical, conversion-optimised brand communication structures in your organisation. This work stream includes change management, company culture, strategy literacy and functional alignment work across customer-facing teams like Sales, Marketing and Product.
Know your message
The lasting clarity your brand needs to convert customers with integrity
Increasing conversions starts with quality research. Put bluntly, it's impossible to transform your brand without understanding it.
Most companies know they should do research — but don't actually know what approach to take. Smaller teams may even find research too awkward or time-consuming.
It comes as no surprise that, according to a 2021 report by Speero, 54% of businesses don't consider customer data or insights in their decision-making. In our experience, the remaining 46% often don't harvest the insights that really matter. Either they use outdated methodologies, like focus groups, or outdated data — insight quality degrades after just 12 months.
As a result, many creative briefs are founded on myth, not fact. Built this way, personas, marketing strategies and branding don't always pass the reality test. Or they're so wishy-washy that teams struggle to apply them in their everyday, tactical work.
This leads to lots of noise and distortion in brand communications. The signal gets drowned out, audiences get confused. And a confused person never buys.
That's why we dedicate the first quarter of the programme to uncovering your brand identity, audience personas and strategic goals.
Our comprehensive Research & Discovery toolkit includes methods such as
Team interviews
Customer interviews
On-site shadowing
Discovery workshops
Process mapping
Competitor audits
Heuristic touchpoint analysis
Analysis of internal & external communication over time
Surveys
User testing
Analytics reviews
Customer service enquiry analysis
Voice-of-Customer research
Secondary (academic) research
Based on our findings, we share insights and recommendations with your key stakeholders in two presentations:
Get to know your customer personas based on their decision-making styles and the Jobs-to-Be-Done-framework.
What do their lead-generation paths and customer journeys look like?
Which touch points matter most for each persona?
What are their key objections, and how should you respond to them?
Which products, services and features are most relevant to them?
How big is the gap between your marketing ambitions and reality?
You'll leave this presentation with a clear messaging hierarchy, recommended positioning, a foundational brand tone of voice and high-level marketing strategy. All activities are prioritised based on your business objectives and position in the market.
You'll get our in-depth assessment of your organisation's culture and strategic maturity.
What are your company's objectives, strategies and tactics?
How big is the aspiration-reality gap?
How strategy-literate are your teams and leaders, and how coherently do they pursue shared objectives?
How aligned are your customer-facing teams — particularly, Marketing, Sales and Product?
You'll leave this presentation with a recommended action plan that will help foster a culture of collaboration, integration and strategic literacy across your organisation. Sales and Product Management processes and practices are one of our focus areas.
Work Stream Results
Up-to date research that can serve as a shared source of truth across your organisation and our team. So that we can roll out your brand communications and transformation activities with confidence.
Live your message
Become the brand you want to be
Defined messaging is a catalyst for transformation. But only if we mind — and bridge the gap between your aspirations and reality, both internally and externally.
For example, many agencies deliver assets without considering the context and environment of the company they're supposed to represent. Just look at the controversy around Brewdog's Qatar World Cup campaigns.
Others propose wide-reaching messaging strategy changes without preparing the fertile ground for that transformation to happen. This demotivates employees because they feel pushed around by external know-it-alls. It also puts you at risk of accidental greenwashing and woke-washing, leading to reputational damage and lost customer trust.
To make sure your marketing messages are high fidelity transmissions of your company culture, we roll out a customised programme of activities to your teams. The details will depend on our insights and recommendations from the Know Your Message phase, but may include:
Liberating Structures workshops
Training sessions & webinars
Coaching & mentoring
Internal or external masterminds
Film screenings
Panel discussions
Appreciative Inquiry practices such as Alternative Action Plans
LEGO

®

Serious Play Workshops
As part of this work, you'll also get targeted support with strategy co-creation, product-feature messaging and pricing rationale, product taxonomy, team collaboration, customer centricity and ESG.
Result of this work stream
Your product portfolio develops based on your business strategy and feedback loops, rather than what is technically feasible. Marketing supports the needs of Sales and holistically draws on product information. There's no need to constantly reinvent the messaging wheel to serve individual teams' goals. Employees feel included in the process, and your organisation has a chance to embrace and embody your marketing strategy before individual tactics are deployed.
Share your message
Transform your marketing
If your marketing is inconsistent and underperforming, it's probably created in isolated projects driven by random or external due dates. You may have created assets only to forget or neglect them because a more urgent opportunity came up. Or perhaps you made quick iterative changes to your brand a few times too often and botched it up, damaging your messaging and conversion in the long term.
At a deeper level, the marketing and advertising you put out may not reflect the lived experience of your employees and customers. This lack of faithfulness — or fidelity — is at the heart of unethical marketing practices like greenwashing, a legal and commercial liability that often goes unnoticed for years. Once you spot the problem, it may feel too big to fix. You'll need the weight of the entire organisation to effect change.
That's why our Share Your Message workstream runs alongside your change management and is steeped in your business strategy. In order to transmit your brand in high fidelity, we apply marketing as a continuous, iterative practice.
The assets we create for you will be tailored to the marketing strategy agreed at the end of the Know Your Message phase. They might include:
Websites

Concepts (information architecture, menus, UX plan, content plan)
Standard websites (first copy drafts, editing, wireframing, testing & validation, WordPress design & development)
Sales pages
Landing pages

Email campaigns and marketing automation
Social media marketing
Tone of Voice creation, style guides and training for your teams
Tone of Voice checklists & train-the-trainer workshops for your customer service teams
Copywriting: creative, UX, SEO, conversion copywriting
Content creation: case studies, brochures, flyers, blog posts, video scripts, voiceover scripts
Transcreation, localisation, translation, copy adaptation
Pitch decks
Event assets
Media kits
Editing & proofreading your team's drafts
Template creation for your team (visual and/or copy)
Your long-term, sustainable success is our priority, so we focus on creating materials you'll be able to use again and again across a wide range of channels.
Result of this work stream
More signal, less noise. Your marketing messages are easy to understand for your desired audiences. Precise data collection and analysis create actionable feedback loops that can inform your entire company to increase your commercial success, reduce your environmental footprint and make more social impact. Ethical marketing, customer loyalty, clarity of brand and employee attraction are natural outcomes of this approach.
Managing Director, AbacusBio Limited

"I am thrilled with the client oriented focus of our new website"

Connecting with current and future clients is so important to our business. I am thrilled with the client oriented focus of our new site. As a research oriented company, it has been important and fascinating to see what a well designed research process has come up with.

Peter Amer PhD

Managing Director, AbacusBio Limited
Proven processes based on applied behavioural science
Understand what we're doing — and why it works
Ignore the noisy internet gurus and their so-called marketing blueprints, you want to do marketing that is designed for you and backed by data.
That's why all our recommendations and deliverables come with the Why included. We follow the scientifically-proven DECIDE process to dovetail our work with your strategy.
Define the problem Before we get to work, we get to the bottom of what you want to achieve — and what's holding you back.
Explore the context We review our findings or conduct supplementary research specific to the problem we're working on.
Craft the intervention When we present copy, design and other output to you, it's already tested and validated for clarity or comparative performance increases in line with agreed targets.
Implement the solution Content gets published, websites get launched, workshops take place.
Determine the impact We collect data for 6 to 12 weeks after implementation and then evaluate it with you.
Evaluate next steps In the spirit of continuous improvement, we bake feedback loops into our collaboration.
Managing Director, AbacusBio International

Accuracy and attention to detail

Since engaging From Scratch, we've achieved huge outcomes. The most prominent result is that we now have a very compelling and clear presentation of what we do, what value we add and what clients love about working with us. These points had been blurry, as the AbacusBio team works on many different projects.
But what I liked best was the team's clear communication about the process and reasoning behind every (and I mean every single) decision. I enjoyed seeing their accuracy and attention to detail.

Timothy Byrne PhD

Managing Director, AbacusBio International
Project & sprint management
Relax, we've got a plan
Many brand marketing efforts feel all over the place. Who does what, when, for whom? Team members and outsourced agencies may have conflicting priorities. Consequently, project management often seems either too rigid or too loose. Done internally, it can even turn into a power struggle.
The High Fidelity programme is delivered in 8 sprints. The first two sprints, the Know Your Message phase, set the foundation for the remaining 6 sprints of work. Sprints usually combine work from both Live and Share work streams for an integrated, interdisciplinary approach.
12 Month Programme
1st Quarter
2nd Quarter
3rd Quarter
4th Quarter
Sprint 1
Sprint 2
Sprint 3
Sprint 4
Sprint 5
Sprint 6
Sprint 7
Sprint 8
Offboarding
if no renewal
Know
Live
Live
Live
Share
Share
Share
Our efficient sprint format follows a mindful rhythm of 5 weeks' delivery and 1-2 weeks' pause, giving you space to review and implement our work.
Week 1
Week 2
Week 3
Week 4
Week 5
Week 6
Sprint Work
Customer Work
eg. Implementation
We kick things off with a planning session to prioritise actions based on the agreed strategy. Each sprint ends with a review session where we present results and discuss next steps.
This custom delivery format means there's no need for you to get organised before we start the work. From the get-go, we strike the balance between setting clear priorities and staying nimble. You don't feel locked into a stale plan, but essential deliverables land on time.
Interdisciplinary skills & expertise
Draw on leadership in Marketing, Sales, Product, Customer Success, Support, Design, Copywriting & Training
To create outstanding brand communications, you need a variety of expertise. But having multiple consultants and creative agencies working in silos is a bit like managing rock bands at a festival, when what you need is an orchestra playing together.
Our team brings diverse and lengthy experience in Marketing, Product, Customer Service and Sales across B2B, B2C and the third sector.
We're not just book-smart. We've walked the walk for years. From iconic toy brands and category-defining SaaS companies to banks, utilities, media giants and public bodies. We've supported organisations in the UK, Europe and beyond. Unlocking new roles, new products and new territories. Closing 7-figure software deals and smashing sales targets in challenging markets.
We bring and brief our own copywriters, designers and developers. Your brand shines in every medium while your talent management workload stays close to zero. Information travels once, so there's less risk of distortion. And combining strategy, creative work and change management in a single contract with a single team saves not only effort but also cost.
Remote & hybrid delivery
Feel as if you're in the room
Location independent working is becoming the new standard. Smart companies want to roll with these changes to future-proof operations and attract competitive talent.
But just as the proverbial fish doesn't know it's in water, many co-located teams underestimate the cultural pillars needed to make remote and hybrid working work. Your status as a (current or future) hybrid or remote-only team presents unique challenges and opportunities when it comes to brand communication strategy and culture change activities.
You need partners who not only understand your desired way of working — but live it.
With almost 10 years of location independent work experience in a variety of settings, we help you navigate the particular leadership challenges that arise in remote and hybrid settings. The tools and techniques we use and teach make participation accessible and engaging for every person in your company:
Video calls
Remote workshop delivery & webinars
Asynchronous events
Optional on-site visits
Weekly written updates
Online, visual dashboard to track programme progress
And we practice what we teach. Combining seamless programme delivery and a low travel budget with making sure you feel understood and like we're part of your team.
Culture change club
Work through the complexity of change in a safe space
Often, leadership teams are not equipped to deal with the change management fallout of improving brand communications. Sometimes, this fallout builds up over time. With Marketing, Sales and Product working in disconnected silos, contradictory information flies from department to department. Each team feels neglected by the other and all three lack the information needed to do a great job. Marketing ends up polishing the surface.
Before you know it, there's a gap between how you want to be perceived (your marketing messages) and how you actually show up for your customers and employees. You find yourself in messaging gridlock. Or, you pay for creative assets — and never deploy them because they don't feel right.
Theoretical knowledge is usually insufficient to overcome potential challenges in cross-team collaboration. So it's no wonder a lot of consultancy projects never yield the promised outcomes: they're so high-level that they don't translate into concrete practices. To help departments collaborate and integrate their efforts, you need people on the ground. People who know what it's like day in, day out.
The Culture Change Club is your programme-steering committee. It creates accountability by including representatives from all customer-facing departments and your leadership team. Working through transformations in this collaborative setting helps us help you turn advice into tangible actions. Your organisation's change agility and resilience gets dialled up to 11.
Managing Director, AbacusBio International

Prepare for change!

When you work with From Scratch, be prepared to be honest about the weaknesses you see in your brand and positioning. Because being honest will result in much better outcomes for you. And prepare for change!

Timothy Byrne PhD

Managing Director, AbacusBio International
High-Converting ethical marketing
Convince & convert without manipulation
Ethical marketing sounds great. And marketing teams face increasing social and legal pressure to tick the box. But does it actually work? After all, you can't afford to do marketing that "feels good" but doesn't yield results.
Here's the thing:
When your marketing messages are all over the place, manipulative tactics can seem like the only way to get results.
Hence, even in the eco and fair trade spaces, some brands still follow an unethical marketing playbook. Putting their reputation on the line — and leaving money on the table.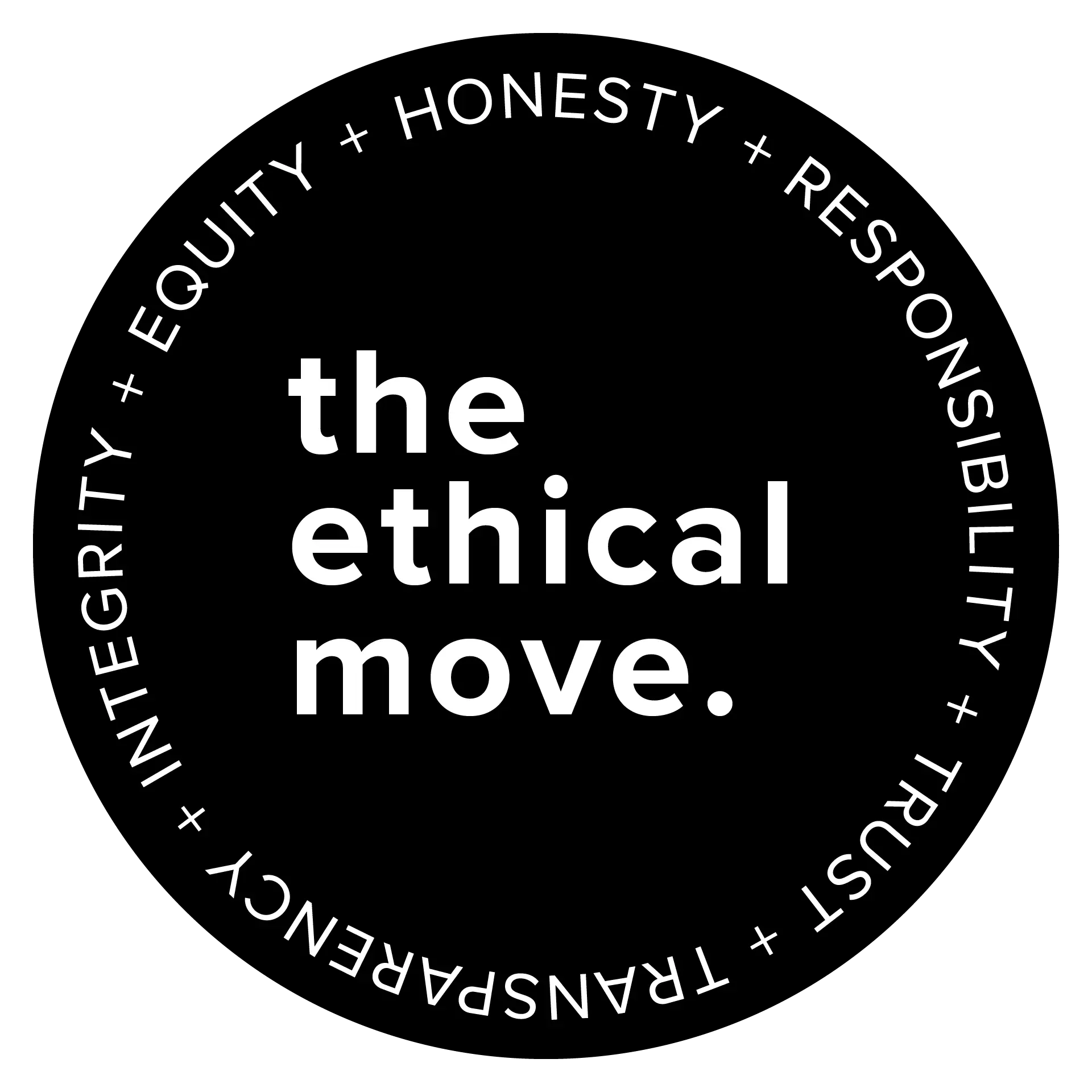 We've developed a radically values-based way of doing marketing. Accessibility, privacy and a minimal climate footprint are at the forefront of our tools and practices. Your recommendations will guide you in which tactics to start, tweak, stop or continue to make your marketing inclusive and manipulation-free.
You'll reduce churn, increase customer loyalty and grow your conversion rates sustainably.
Programme Manager, AbacusBio

"From Scratch is the place to turn to for considered, verified communications"

We're really happy with the outcome of the copy and the research and diligence it took to get there! Our new website copy more accurately reflects not just what we do, but who AbacusBio is as a business. In the process, we gained a much better understanding of what we do — as well as our clients' perspectives on what we do. We now have a much better understanding of how to deliver value to our customers to foster engagement and trust. And we've got plenty of ideas for next steps in the marketing/strategy space.

I appreciated the consistent, joyful communication and project management. Logistically, working with From Scratch has been quite easy.

I'd recommend From Scratch to anyone who wants to understand their customers better and has a complicated offering that needs broken down into communicable pieces and parts.

Megan Vasko

Programme Manager, AbacusBio
Environmentally-sound tech & design
Reduce your marketing's CO2 footprint
Marketing assets are surprisingly dirty — from web hosting and video streaming to product packaging and print. Even if you want to protect the planet, you may not have the knowledge or time to research and choose successful alternatives to commonly used providers and practices.
You can rely on our shared pool of recommended vendors and eco-friendly practices to reduce the CO2 emissions of your digital and physical assets. Depending on your strategy, we can suggest or integrate planet-friendly options to help achieve your goals.
Multilingual, multicultural, intersectional team
Communicate accessibly & resonate with diverse audiences
Accessibility, diversity and intersectional needs vary regionally, linguistically and culturally. Still, many agencies only work in one language, leaving you at the whim of Google Translate or translators who follow their CAT tool to the letter without understanding you and your audience.
At best, your foreign-language brand communications sound translated, at worst, completely alien or unintelligible. You risk unintentionally excluding or even discriminating against your audience.
Almost everyone on our team is multilingual and has intercultural, intersectional experience. Combined with sound research & testing processes, our backgrounds ensure a close cultural fit even if we don't share all the attributes of your target audience.
If you're looking to reach multilingual audiences, we'll bake it into your marketing strategy. By adapting and transcreating your copy rather than simply translating it, we'll make sure your audience feels at home in your content — whether we're addressing Scottish freelancers, Swiss runners or Spanish zero-waste shoppers.
Predictable budget
Transform your brand, control your spend
With multiple agencies working side by side on fragments of your marketing strategy, success can feel out of reach. It's not cheap, it's more effort to oversee, there's more room for error, and positive effects are often limited to individual campaigns.
Your in-house marketing team is left managing a growing workload and unpredictable budget with little long-term gain.
Make this uncertainty a thing of the past with our fixed, (almost) all-inclusive monthly price of €18,000 (paid annually, quarterly or monthly).
You'll never have to worry about how many hours we'll spend creating something and what that next invoice will look like.
Offering our integrated services at a fixed monthly price means we have no reason to push for more activity than you'd benefit from. You can trust us to deliver excellence over mindless quantity. Signal versus noise. Instead of headache-inducing procurement processes, there'll be just one budget approval. Then you're all set for the entire year.
Privacy-First approach
Respect people's privacy — and mean it
Ever seen a cookie bar that said "we value your privacy" — before forcing you to spend an eternity deselecting third-party vendor tracking to use the site without surveillance?
Traditional marketing playbooks prioritise data collection over data analysis. Most companies collect way too much personal information without ever using it. Not only does excessive data collection create a poor customer experience — it also exposes you to legal threats and regulations such as the GDPR. You might even collect data that can be used to discriminate against people based on their location, perceived ethnicity/race, gender, sexual orientation or class. So much for being a force for good in the world.
We recommend practices that help you achieve the same (or better) outcomes while minimising data collection. For example, we'll help you migrate to privacy-friendly website analytics tools, create custom dashboards and adopt better web design practices.
While we're not lawyers, we are sensitive to the risks of data collection. You can count on us to never knowingly recommend or support practices that damage people's right to privacy.
Dedicated offboarding sprint
Bring your brand communication in-house — or outsource it to us: you choose
If external creative agencies hold the keys to your brand communication, you're beholden to them. Want to create a piece of comms? First, you need to request access to the file you need. Ending the contract feels like stepping off a cliff edge. That sense of dependency may even stop you from cancelling — or signing up in the first place.
We're not interested in locking you into a collaboration that doesn't serve you. Yes, after working together for 12 months our partnership will be wonderfully efficient. The better we know each other, the faster we'll be able to deliver high-quality stuff. But when you're ready to continue on your own, we'll use the final sprint to make sure you have all the tools and knowledge to do so. Here are just a few things we'll do to round off our collaboration:
Creating and/or exporting documentation
Train-the-trainer workshops
1:1 coaching
Editing your work
Scouting for, assessing and onboarding creative talent for your in-house team
Get clear on your brand. Understand your customers. Know how to talk about your business.
Internally
Forced, expensive employer branding
Change as an unwelcome disruption
Sales team busy creating collateral and processes to support their interactions
Externally
Ill-fitting leads extend sales cycles
Products & services get tweaked based on current sales opportunities
Last-minute marketing efforts
Marketing falls back on deceptive tactics to create artificial desires & needs
Conversion rates hurt by high return rates
Customers looking for the best deal
Internally
Increased employee engagement
Attractive employer branding
Sales team free to focus on prospect & customer interactions
Externally
Transparent product & service roadmap that meets customer needs/desires
Strategic marketing campaigns
Marketing uses ethically-sound practices to promote products and services
Stable conversion rates, fewer complaints
Long-term customer loyalty
Let's make your brand as good as your word
With High Fidelity, you have access to all our skills and experience in a structured 12-month programme:
2 sprints of in-depth Research, Discovery & strategic recommendations
5-6 sprints of organisational transformation to bring your team along on the journey
5-6 sprints of strategic brand marketing to help you grow sustainably
(optional) 1 dedicated off-boarding sprint to prepare you to DIY things in future
Professional project management & sprint delivery
Interdisciplinary skills & experience because brand communications is multi-dimensional
Proven processes based on behavioural science
Predictable budget that includes change management, copy, design & development
High-converting ethical marketing for lasting results
Privacy-first approach to help you stay ahead of legal requirements
Environmentally-sound tech & design for great UX with less CO2 emitted
Multilingual, multicultural, intersectional team to help you reach diverse audiences
Culture Change Club steering committee to work through the complexity of change
Remote & hybrid programme delivery that engages everyone, wherever they are
Spaces are limited to just 4 companies that are truly committed to achieving their full clarity potential across Marketing, Sales and Product teams.
Questions your fellow purpose-driven business leaders, founders and CEOs asked
From agribusiness consulting to premium sportswear, from insurance to tourism: We help a wide range of sectors and industries to maximise their environmental, social and commercial impact with clear, customer-focused communications consultancy.
That said, some of our happiest clients work in extremely specialised, complex fields. Where sales cycles are long, technical expertise reigns supreme, and you need to sell the idea first — the product or service second.
As experienced researchers and creatives, we don't come with ready-made answers. Instead, we prefer to approach you with a Beginner's Mind. By avoiding assumptions and staying ready to learn, we can find the answers we need — and steer clear of the curse of knowledge that keeps so many consultants and coaches from truly understanding their clients.
We've worked on dozens of website projects over the years. Indeed, they're among our favourite types of work.
But there usually comes a moment when the team realises that great copy and design are not enough to make a lasting difference for the business. Sometimes, that leads to long delays as our client works out their overall strategic goal for the website. At other times, our client gives us enthusiastic feedback but the new website never goes live — because the steering committee has too much on their plate to get everyone on board with the proposed changes. Almost always, a new website requires an updated email marketing setup, updated sales collateral, social media messaging to promote the revamped page, training for client-facing teams… the list goes on.
When you're in the thick of everyday due dates, it's easy to overlook those essential pieces that make a new website launch a success. Our High Fidelity programme is designed to help you get the most out of your new website, if you need one. Email marketing, sales collateral, social media content and training are all covered in the price and process of the programme. And the process of creating the best website you've ever had will be much smoother for all involved with a solid foundation of Research & Discovery from the Know Your Message phase.
That said, if you just want awesome copywriting for your new website, you can book us for an Impact Day instead.
We hear you! In fact, a lot of our clients were in that enviable position when they first approached us. While they enjoyed the fact that loyal customers filled their books, they were also keen to cast the net wider.
With focused marketing, you can reach people way outside your current network. For example, if you're planning to expand into a new country, your past customers may not be able to help you make it happen fast enough. Or let's say you're pivoting your offer, and your existing customer base isn't quite the right fit. That's when it pays to have a website and digital marketing strategy in place.
What's more, preparing a professional online presence also brings huge benefits for your team. When your main source of income is by word of mouth, your brand communications are literally in the hands (and mouths) of your customers. If they slightly misrepresent what you stand for, that tilted message sticks. Our High Fidelity programme allows your team to take control of how you're perceived, without alienating your biggest fans. It may not sound like much, but we've seen team spirits rise as a result — with higher engagement and a never before seen drive among employees.
So have we, and we're big fans!
But there's a big difference between understanding a concept and applying it to a real, messy organisation. Most theories and case studies may not even apply to you. Most agency-designed marketing campaigns only cast very specific products or services in the spotlight. With such a scattered approach, how will you and your audience ever get a grasp of your entire brand?
The mission of our High Fidelity programme is hyper-focused and outcome based: Design and implement a brand communication strategy that's a true reflection of your lived values — and creates sustainable growth on all three dimensions: profitability, social justice and protecting the environment.
It's never too early or too late for the High Fidelity programme.
Whether you lead a startup or a heritage brand, the great thing about the programme is its adaptability. Based on what we learn during the Know Your Message phase, our activities will flex to give you the best results. No matter where you are in your company history.
That said, there are a few prerequisites for making High Fidelity a success for your brand:
We only accept clients who are serious about social and environmental impact. No need to be leading the charge in this area — but your leadership team needs to be committed. There's no way we can future-proof a brand that's destroying the future of humanity.
High Fidelity works best with teams of at least 25 employees (there's no upper limit). Below that number, most of our change management options will feel too big, and you might feel like you're not getting your money's worth. We're currently working on a smaller version of our High Fidelity programme for very small teams and early-stage startups. If you're interested in taking part in our prototype version, let us know.
If your business has been around for over 20 years, you may find that High Fidelity is the answer to your (secular) prayers. The world has changed since your organisation was founded. It's very likely that what got you here won't get you much further. Social change is starting to create trouble for your business. Consumer preferences are changing. Governments and even financial services now demand a commitment to ESG (environmental & social governance). In response, you may be planning a major transformation such as a merger or acquisition or geographical expansion. With our High Fidelity programme, you can bring us in as companions during this time of change — and make sure your brand communication is always on point.
Short answer: 0.25 to 0.5 FTE (Full Time Employee)'s worth of time will make our collaboration as smooth as possible.
Honest answer: It depends.
We're keen to take as much work as possible off your plate. But we still need your input. For example, we'll present strategy recommendations, copywriting drafts, mood boards, wireframes and designs to you. We can't predict how much time you want to spend reviewing, pondering and discussing these with your colleagues. Likewise, we will need certain bits of information from you, from platform logins to customer contact details so we can set up interviews and surveys. Some organisations have an easier time providing that stuff than others.
With High Fidelity, you have access to all our skills and experience in a structured 12-month programme:
2 sprints of in-depth Research, Discovery & strategic recommendations
5-6 sprints of organisational transformation to bring your team along on the journey
5- 6 sprints of strategic brand marketing to help you grow sustainably
(optional) 1 dedicated off-boarding sprint to prepare you to DIY things in future
Professional project management & sprint delivery
Interdisciplinary skills & experience because brand communications is multi-dimensional
Proven processes based on behavioural science
Predictable budget that includes change management, copy, design & development
High-converting ethical marketing for lasting results
Privacy-first approach to help you stay ahead of legal requirements
Environmentally-sound tech & design for great UX with less CO2 emitted
Multilingual, multicultural, intersectional team to help you reach diverse audiences
Culture Change Conspiracy steering committee to work through the complexity of change
Remote & hybrid programme delivery that engages everyone, wherever they are
If you're eligible for the programme, we'll invite you to an introductory call within 2 business days. It's a chance to get a feel for how we work and have all your questions answered.
Defining brand communications for purpose-driven organisations around the world
Awesome clients past and present