Our Impact
Because we're judged by our deeds – as well as our words
How we contribute to the Sustainable Development Goals
Through supporting our clients, we get to contribute to all 17 Global Goals set by the United Nations (SDGs).
Because as you grow, you can make a bigger impact towards the SDGs.
But we don't want to stop there.
We also give around 2% of all sales revenue to projects that contribute to the SDGs, through our membership with B1G1.
Track our impact via our B1G1 company page.
We focus our efforts where we can make the biggest impact

Quality Education (SDG 4)
Gender Equality (SDG 5)
Decent Work & Economic Growth (SDG 8)
Reduced Inequalities (SDG 10)
Responsible Production & Consumption (SDG 12)
How we contribute to
Quality Education
Offering free communications training for social enterprises and NGOs, covering topics such as:
Copywriting
Internal communications
Communicating across cultural boundaries
Speaking & writing English & German
This training takes place at summits & conferences (live or online), at Impact Hubs, on YouTube, as well as via ebooks, articles and downloadable guides.
From October 2018 to October 2019, we gave pro-bono consulting & strategic copywriting to the value of €2,995 to our partner NGO, English Academy for Newcomers.Based in Utrecht, Netherlands, they teach English and intercultural skills to newcomers with a refugee background.
Since 1 October 2019, we've been supporting projects working on SDG 4 via the B1G1 programme.
How we contribute to
Gender Equality
From Scratch is a queer-founded business. While most members of our freelance collective are female, our motto is "female by chance – feminist by choice".
That said, we do not accept trans exclusionary ideologies. From Scratch questions the gender binary and is an active advocate for the queer community. Overcoming the patriarchy and creating true equity will only be possible once we embrace the full spectrum of gender identities and expressions.
From Scratch copy is edited using the Conscious Style Guide, the German-language Geschickt Gendern and associated materials. This is to make sure that all copy published under the brand or handed over to you is inclusive, respectful and serves to empower people.
Since 1 October 2019, we've been supporting projects working on SDG 5 via the B1G1 programme.
How we contribute to
Decent Work & Economic Growth
It's true: an economy based on unlimited growth can never be sustainable. But some businesses and parts of the world still need to grow in order for the world to become a better place.
We interrogate the capitalist system as a concept that's independent of industry, trade and flourishing businesses.
To help the creative sector switch from 'BS jobs for unsustainable brands at rock-bottom prices', we produced a German-language podcast in 2021-22.
And whenever we can, we support business owners from marginalised backgrounds. This includes our donations to projects helping people in the Global South to start and run their own businesses.
How we contribute to
Reduced Inequalities
Intercultural communication skills form a big part of our work.
Embracing cultural differences is difficult if we're afraid of them, not taught to acknowledge them, or believe that it's all down to the individual characteristics of each person.
That's why it's important for all collaborators and members of the team to be in touch with their intersectional, multicultural lifestyles.
Since 1 October 2019, we've been supporting projects working on SDG 10 via the B1G1 programme.
How we contribute to Responsible Consumption & Production
Our services are only available to those sellers of physical goods that are taking active, demonstrable steps towards producing more responsibly and/or encouraging resource-efficient, socially just consumption.
And we apply due diligence to make sure we don't inadvertently support greenwashing, rainbow-washing or woke-washing.
See our Client Manifesto for more information.
We refuse, reduce, reuse, recycle and upcycle wherever possible when we need goods for From Scratch.
When buying stationery and other goods, Fair Trade, organic, vegan, second hand and recycled products take priority.
In some cases, we choose not to buy at all — because none of the available options satisfy our high standards.
Our pledges and memberships
While our focus is on the power of language to empower people, we're very aware that everything we do is founded on the health of our home planet. That's why we support initiatives that work to protect the Earth and peacefully pressure the establishment to change the system.
Whenever possible, we encourage our clients and overall network to join the good cause as well. One such example is the Stop Ecocide movement, which supports communities affected by the climate catastrophe with legal action — and works to make the destruction of ecosystems a crime.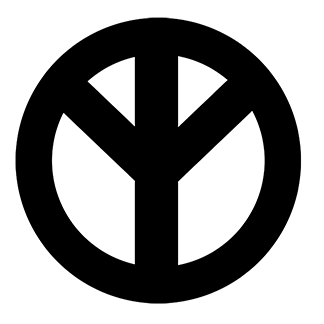 Public transport FTW! Walking & cycling too, of course.
For long distances, we take the train, share rides or drive (preferably electric).
When that's not an option, perhaps a virtual meeting is.
In the rare case that we must fly, we make a contribution to a project that captures or reduces CO2 emissions. (Some call that Offsetting.)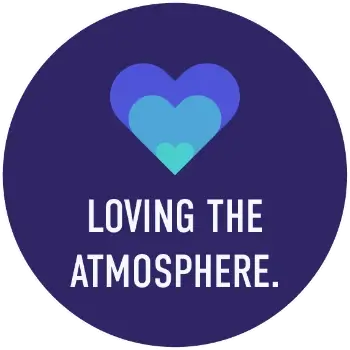 We're redefining fashion as we know it
The fashion industry is broken.
It relies on our broken relationship to our bodies, our identity and to one other.
Much of this brokenness is the result of marketing and advertising driven by greed.
We believe that the same tools that got us into this mess can also help us heal.
As members of the UN Conscious Fashion Campaign, we're working to accelerate change towards a sustainable future for all.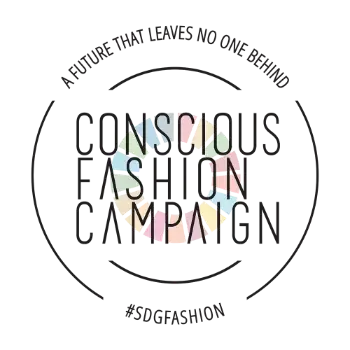 We actively work towards JEDI
JEDI (justice, equity, diversity and inclusion) are at the heart of the culture change we seek to promote. We interrogate our unconscious biases as a team and as individuals. On the journey of uncovering our own privilege, we stand with those who've been denied social justice.
As a small but important gesture, we'll invite others to the conversation about creating an inclusive environment.
At events, we're mindful of the diversity of both speakers and the audience.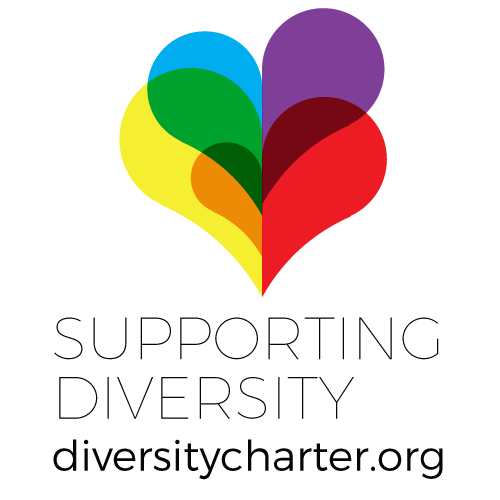 We're transparent about our climate conflicts
In 2019, Extinction Rebellion asked the marketing & advertising industry to disclose the percentage of turnover from high carbon clients by the end of the year. We're proud signatories of the commitment put forward by Futerra.
Mind your own business, make an impact beyond it.