Build the Most Sustainable Copywriting Agency on Earth
That's why we needed to start from scratch.
Because to support the new economy, we need radical culture change.
We need a new kind of marketing.
A new balance of making money and making change.
New ways of getting results for our clients.
A strong client manifesto.
And tools that fit our ecosophy (ecological philosophy).
We´re Transparent About Our Climate Conflicts
In 2019, Extinction Rebellion asked the marketing & advertising industry to disclose the percentage of turnover from high carbon clients by the end of the year. We're proud signatories of the commitment put forward by Futerra.
We Contribute to the UN Sustainable Development Goals
Through supporting our clients, we get to contribute to all 17 Global Goals. Because as our clients grow, they can make a bigger impact towards "their" SDGs.
But we don't want to stop there.
We're also giving at least 1% of all sales revenue to projects that contribute to the SDGs, through our membership with B1G1.
The following 3 goals take priority for us:
Quality Education
Reduced Inequalities
Responsible Production & Consumption
How we contribute to Quality Education:
Offering free communications training for social enterprises and NGOs, covering topics such as:
Copywriting
Internal communications
Communicating across cultural boundaries
Speaking & writing English & German
This training takes place at summits & conferences (live or online), at Impact Hub, on Instagram and YouTube, as well as via ebooks, articles and downloadable guides.
From October 2018 to October 2019, we gave pro-bono consulting & strategic copywriting to the value of €2,995 to our partner NGO, English Academy for Newcomers. Based in Utrecht, NL, they teach English and intercultural skills to newcomers with a refugee background.
Since 1 October 2019, we've been supporting projects working on SDG 4 via the B1G1 programme.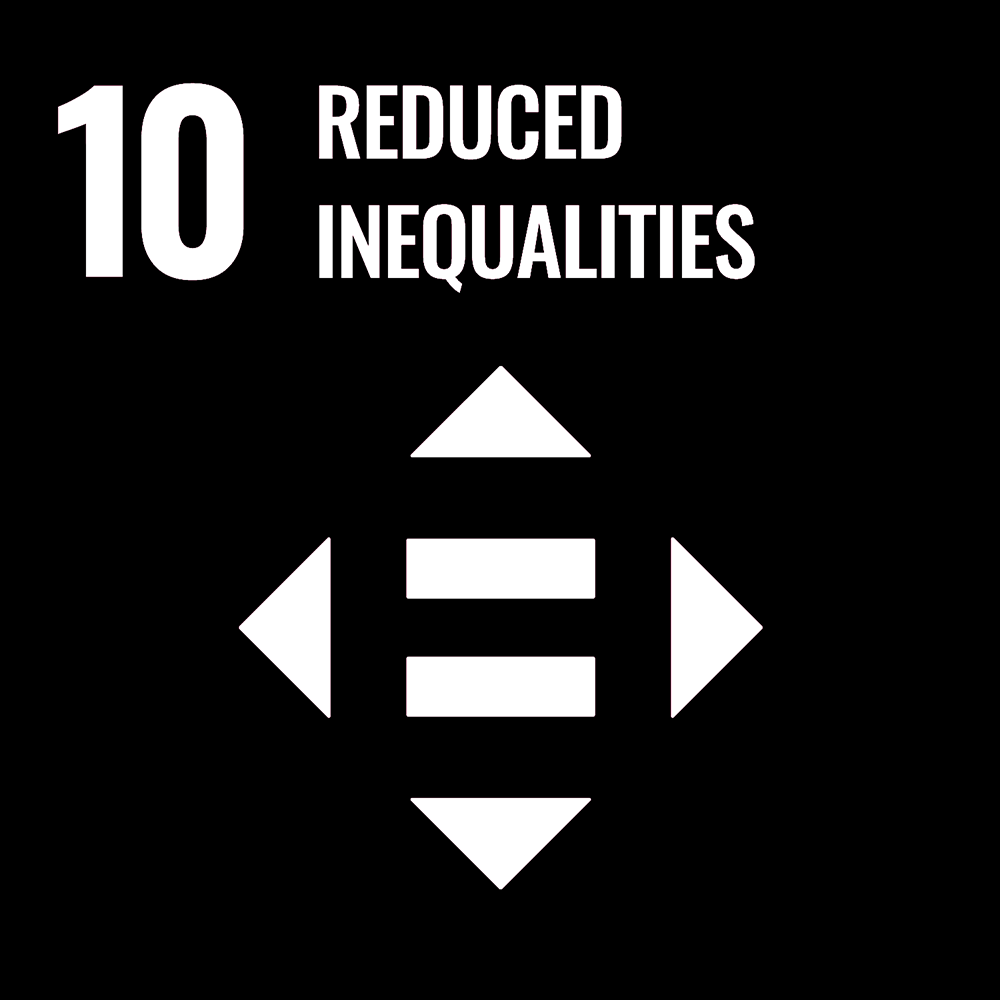 How we contribute to Reduced Inequalities:
Intercultural communication skills form a big part of our work. Embracing cultural differences is difficult if we're blind to them, afraid of them, or if we believe that it's all down to the individual characteristics of each person. That's why it's important for all collaborators and members of the team to have first-hand experience of multicultural lifestyles.
From Scratch is an active advocate for the queer community. We openly celebrate our hard-won progress towards full equality in societies around the world.
From Scratch copy is edited using the Conscious Style Guide, the German-language Geschickt Gendern and associated materials. This is to make sure that all copy published under the brand or handed over to clients is inclusive, respectful and serves to empower people.
Since 1 October 2019, we've been supporting projects working on SDG 10 via the B1G1 programme.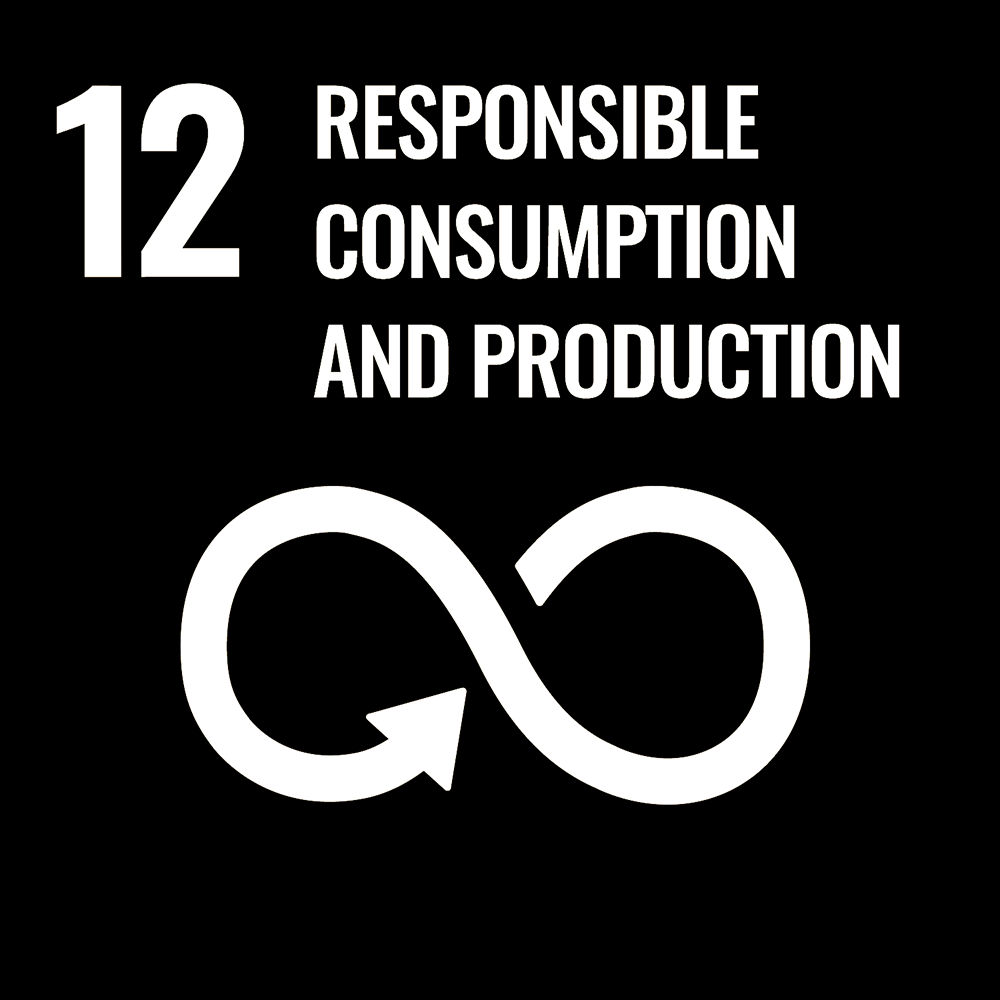 How we contribute to Responsible Consumption & Production:
Our services are only available to those sellers of physical goods that are taking active, demonstrable steps towards producing more responsibly and/or encouraging resource-efficient, socially just consumption. We have a rigorous list of criteria for potential clients, which you'll find here.
A significant portion of From Scratch content produced for own-brand marketing or to promote clients' brands serves to educate consumers on sustainable consumption and lifestyles.
We refuse, reduce, reuse, recycle and upcycle wherever possible when we need goods for From Scratch. When buying stationery and other goods, Fair Trade, organic, vegan, second hand and recycled products take priority.

In some cases, we choose not to buy at all — because none of the available options satisfy our high standards.
(One recent example was the humble roll-up banner, where all available options were PVC-based.)
Our Pledges & Memberships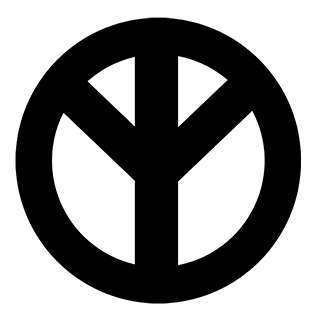 While our focus is on the power of language to empower people, we're very aware that everything we do is founded on the health of our home planet.
That's why we support initiatives that work to protect the Earth and peacefully pressure the establishment to change the system.
Whenever possible, we encourage our clients and overall network to join the good cause as well.
One such example is the Stop Ecocide movement, which supports communities affected by the climate catastrophe with legal action — and works to make the destruction of ecosystems a crime.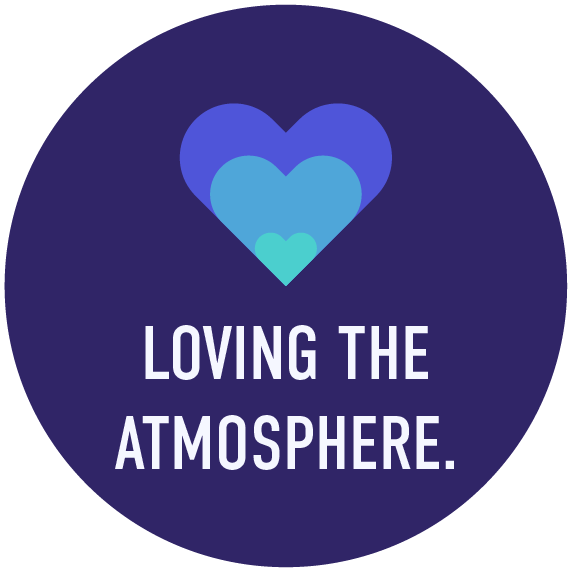 Public transport FTW! Walking & "fietsen" too, of course. For long distances, we take the train, share rides or drive (preferably electric).
When that's not an option, perhaps a virtual meeting is.
In the rare case that we must fly, we make a contribution to a project that captures or reduces CO2 emissions. (Some call that Offsetting.)
Loving the Atmosphere? Take the pledge here (website in German).
We're Redefining Fashion as We Know It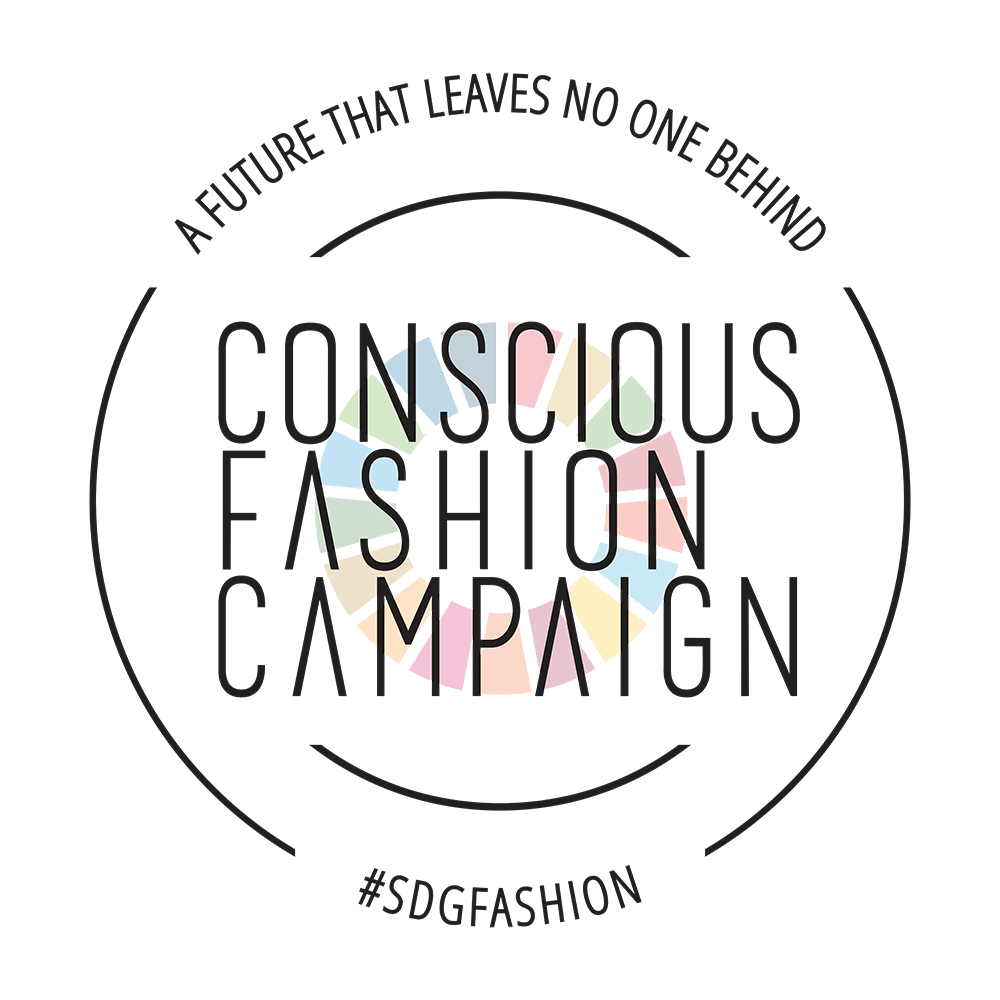 The fashion industry is broken.
It relies on our broken relationship to our bodies, our identity and to one other.
Much of this brokenness is the result of marketing and advertising driven by greed. 
We believe that the same tools that got us into this mess can also help us heal.
As members of the UN Conscious Fashion Campaign, we're working to accelerate change towards a sustainable future for all.
We actively work towards JEDI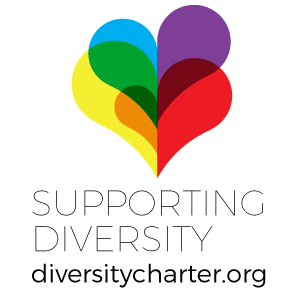 JEDI (justice, equity, diversity and inclusion) are at the heart of the culture change we seek to promote. We interrogate our unconscious biases as a team and as individuals. On the journey of uncovering our own privilege, we stand with those who've been denied social justice.
As a small but important gesture, we'll invite others to the conversation about creating an inclusive environment. At events, we're mindful of the diversity of both speakers and the audience.
How We Get Results for Our Clients
We prefer electricity powered by the sun and wind.
This website and our emails are hosted on servers running on "renewable" energy.
The website is even climate positive.
Sabine's electricity is produced right above her head.
Sharing Talent Across the World
#noborders #diversity #equality
We're not trying to find the skills, ethics and talents we need in one central location. (Amsterdam is amazing, but tiny!)
To give you access to a diverse pool of skills, From Scratch is a fully remote agency. Occasionally we meet in person — but most of the time we meet on video calls.
Right now, our small team is female, European, white and aged 25–45. Our diversity is mainly invisible, and we don't push for disclosure.
If you'd like to contribute your skills, please get in touch. We're especially keen to add the voices of men, people of colour, folks with diverse accessibility needs and the LGBT+ community.
No-Manipulation Copywriting
Sabine is a member of the core team at the ethical move, helping to build a social movement for ethical sales and marketing.
This posture permeates all our projects:
We put the person before the sale.​
We respect you and your privacy. We will help you make the best choice for your needs, not ours.
We communicate inclusively, truthfully, and clearly.​
We will not confuse you or hide information from you. We will help all audiences feel welcome.
We take responsibility for our part in changing the marketplace.​
We recognise the need to break the cycle of consumerism. We will continuously review our sales and marketing to ensure they benefit the common good.
We count on you to hold us accountable. Please connect with us if you see us not honouring our pledge.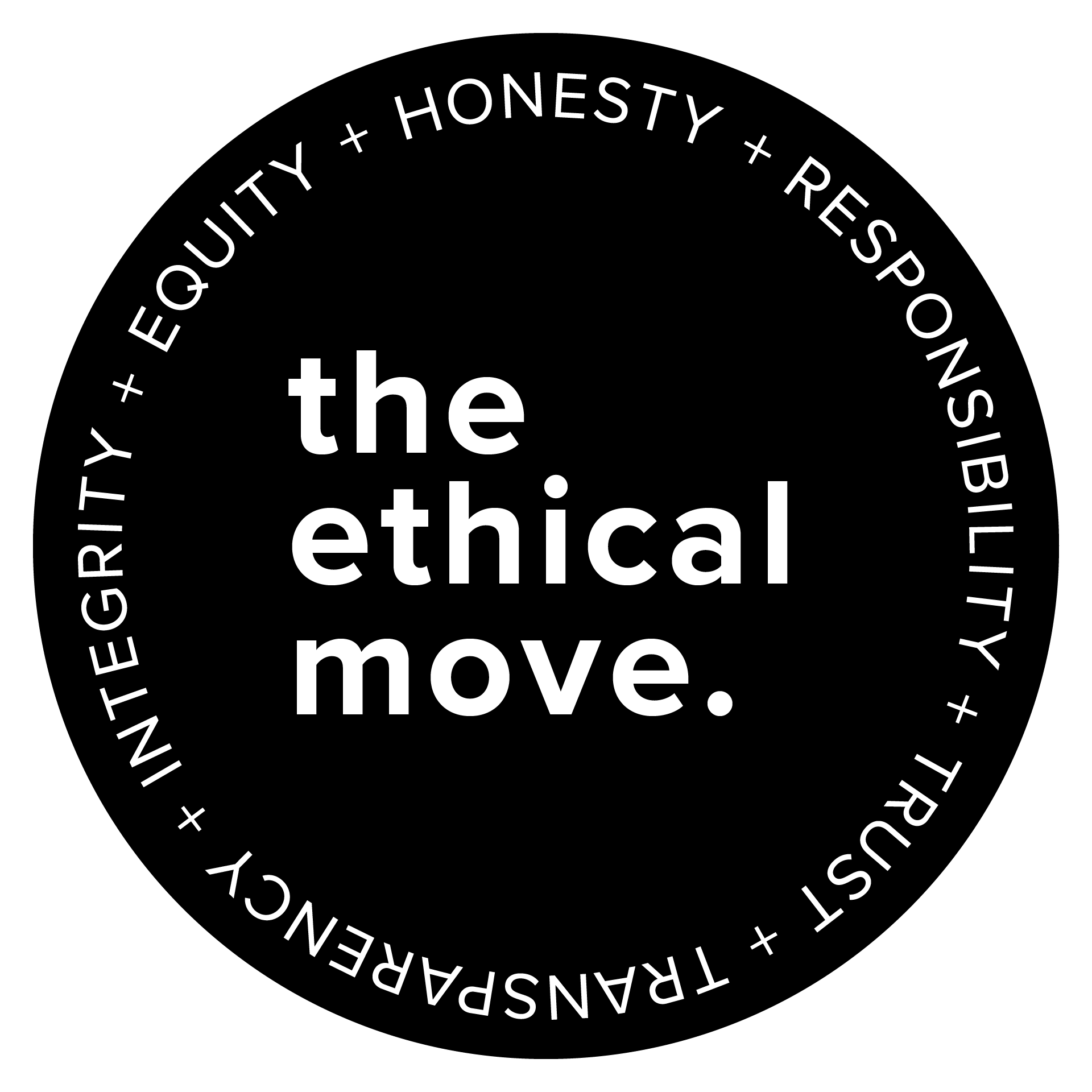 Our website hosting is climate-positive and provided by Raidboxes (affiliate link). Servers are based in Germany and ISO 27001 certified.
After much trial and error, we've chosen the Dutch provider Vboxx for collaboration and file storage. This means all client work is stored on our green-hosted and fully private cloud in the Netherlands.
If you're curious about why we moved away from G Suite, here's Sabine's LinkedIn article explaining the change.
TL;DR: we were looking for a company with a great privacy track record and whose servers run on green energy in the European Union. We also don't want to spend money with big tech companies that support climate change denying lobby groups.
Slack is our go-to tool for team communication and some client projects. While there's no explicit commitment to environmental sustainability, the company is working to include underrepresented groups in the tech industry.
For urgent messages, Signal is our preference. We invite our clients and collaborators to use this free tool instead of Facebook-owned WhatsApp.
We're currently looking for sustainable, privacy-friendly and reliable providers in the following areas: