The Easy Way to Plot Your Research Story
Plotting the story of your UX research takes just a few minutes with this worksheet
Stories make the difference between UX research that's heard — and UX research that's ignored.
They keep your stakeholders engaged and wanting to listen to your discoveries. Did you know that storytelling in articles increases the time people spend engaging with them? It's the same in meetings and presentations.
Stories can even increase how compelling people find your propositions. Research in advertising shows that 55% of people would consider buying from a brand in the future if they really loved the story shown in ads.
What's more, stories let you build user empathy and positive attitudes to change across the entire team. 
… and yet, many UX researchers shy away from telling stories about their research — out of sheer overwhelm.
The Fastest Way to Build Your Story
Plotting a story takes just a few minutes with this 5-step StoryBuilder worksheet.
It's the perfect companion to Sabine's talk at the UXinsight Festival in September 2020.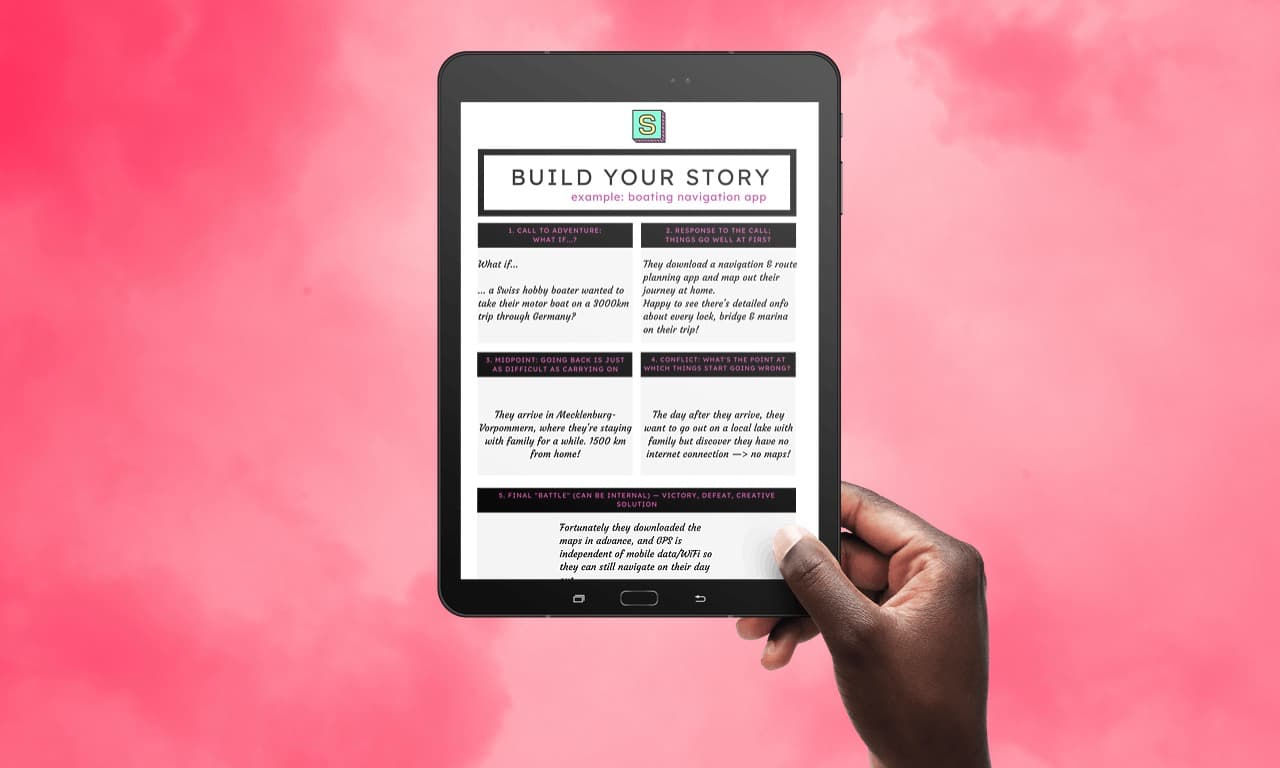 Learn how to strengthen your user advocacy & get the StoryBuilder for free
Pop your email address in the box — and we'll include you in our much-loved, straight-talking, GIFy emails about finding your message & telling your story.
As a way of saying thanks, you'll also get the 5-Step StoryBuilder.
(Check out our privacy notice for more info.)
"*" indicates required fields
What people are saying about From Scratch
"When you work with From Scratch you'll get someone who genuinely cares and is invested in your brand."
— Ashley Baxter,
Founder, With Jack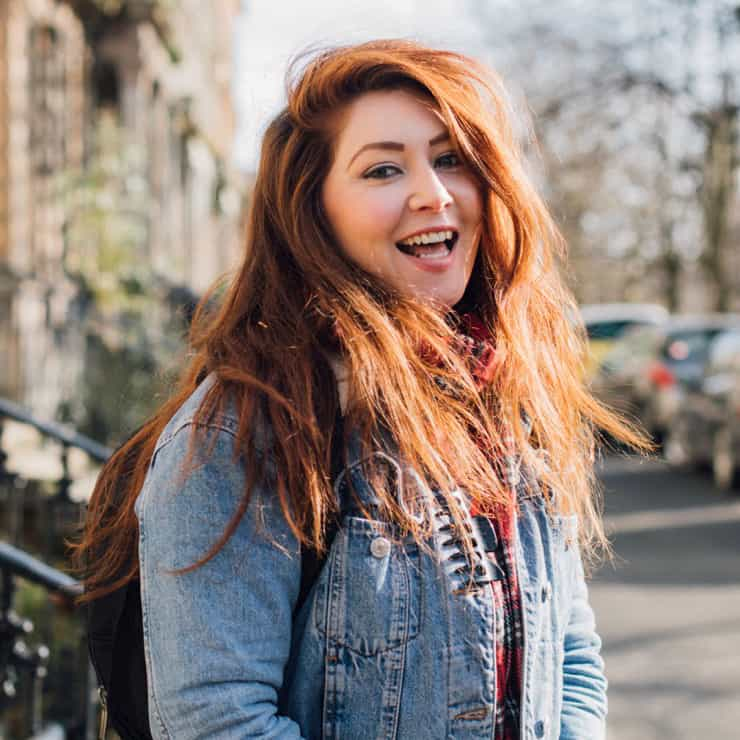 "Sabine really knows her 'stuff'. And she delivers what she says she's going to do — very efficiently and professionally."
— Jacqueline Comyn,
Founder, Bushbells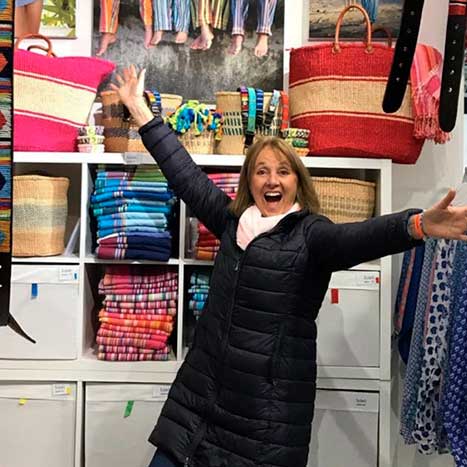 "Working with From Scratch triggers thought processes that fundamentally help you understand your customers and business better."
— Oliver Schopp,
Managing Director & Co-Founder, Blimp App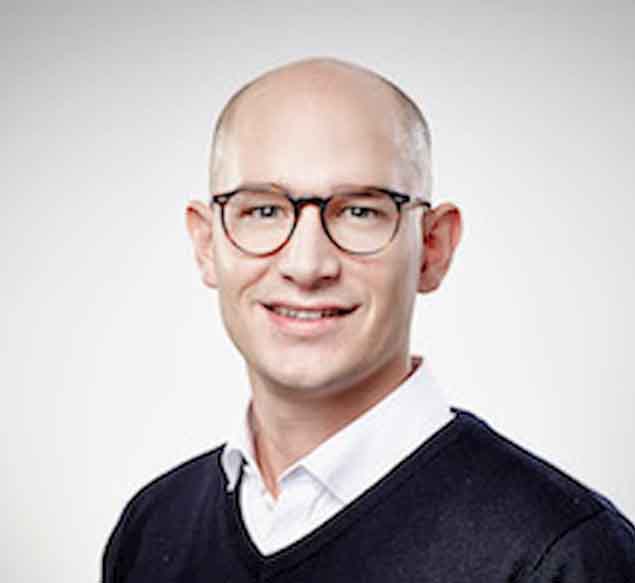 Plus, when you subscribe…
…we give one day of e-learning to a child in India.
About the author: Sabine Harnau
You could say I've been writing copy since I was 15, when I made ads to get pupils joining political groups and fighting for better education.
After starting the first copy team at LEGO Customer Service and writing agency-side for over 70 brands, I started From Scratch.
Because to stop climate change, save species from dying and make society more humane, we need a radical rethink.
 From Scratch copy is always based on user research and incorporates UX research results to drive behaviour change and conversion.
We work mostly in English and German, using storytelling to help clients to buy into our approach. I'd love to see a stronger bond between UX research and copywriting — which is why I spoke at UXinsight this year.