Like many industries, the hotel sector is defined by commodification. To compete with one another, most hotels advertise their unique selling points.
Typically, these unique selling points are based on the understanding that hotels are in the overnight accommodation business. For example, some brands try to attract visitors with their interior design, eateries or (equally ubiquitous) spa options — all mere extensions of the overnight stay use case. Unusual real estate (former cruise ships, cranes or tree houses) doesn't change that.
After all, a standard hotel's most valuable asset is its location, followed by the actual building.
Does your own unique selling proposition help people make the best choice?
For large parts of the hotel market, ironically, a unique selling point (aka 'USP'; these terms are sometimes used interchangeably with 'unique value proposition') is designed to attract everyone. The limiting factor is that only your hotel has it, but you hope it attracts the masses.
In this understanding, if you need a bed, you're part of the audience. No-one's excluded, except by their budget. What is more, most of us feel attracted by something we want but can't afford — which increases the attraction for prospective customers who can afford it.
I believe this meaning of 'unique' is a total misunderstanding because it is egocentric. Uniqueness doesn't start with you, or your location, or your building. It has to start with what makes your customers unique — their unique problems and desires.
Example of a strong unique selling proposition: Seehotel Moldan
In September, we embarked to lower Bavaria for our annual holiday, which is where my mother's family is from. We spent a wonderful week at Seehotel Moldan in Postmünster. Even though we were taking time off work, this hotel was such a great case of a brand with a strong USP that I can't help but share it to inspire others.
This year, we decided to make an extra effort to respect the needs of all family members in our planning. Almost 2 years ago we became double Galgo parents.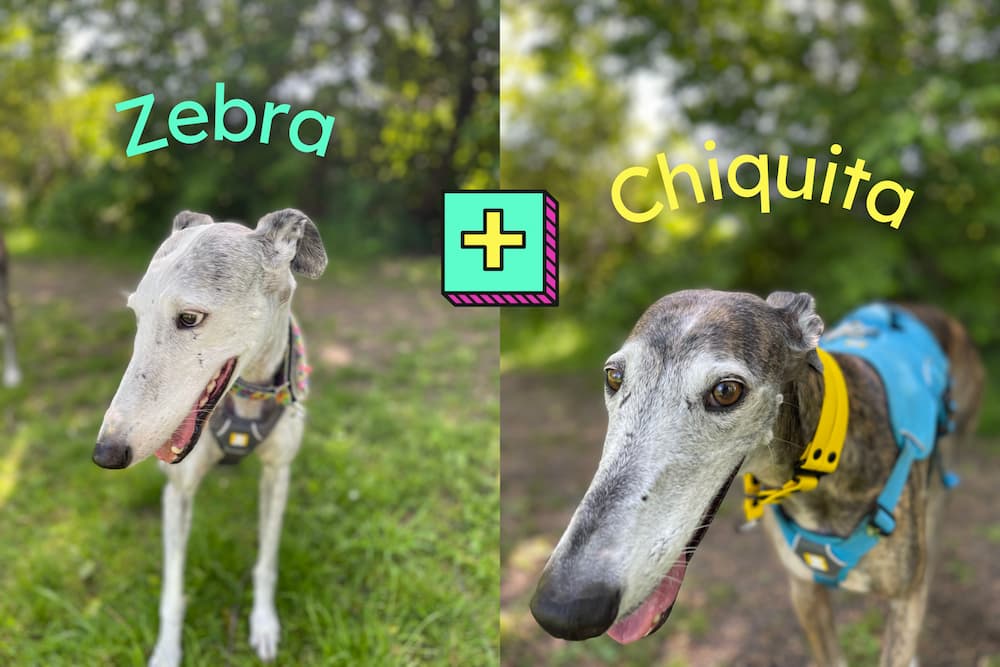 What it feels like when a company's USP fits its target audience like a glove
Yes, Seehotel Moldan is a hotel. Crucially, though, guests need to bring dogs — which makes it a unique experience.
Dogs are allowed everywhere, even during breakfast & dinner (on a lead). This means they are free to make dog friends throughout the hotel and outdoor areas. There is a nice pool for humans and dogs (but ours hate water). Humans can enjoy the Finnish outdoor sauna and their dogs can stay in the enclosed garden nearby. And for our fast girls, the absolute highlight was a fenced-in dog field for running and playing, which was used daily.
Our girls settled in very quickly and it was great to see how they enjoyed the constant socialising. Particularly when another pair of Galgo boys arrived a few days into our stay. It was love at first sight(hound). Our hopes of most other dog parents coming with a good level of awareness and education on dog behaviour were mostly fulfilled, so the dogs had the ability to mostly sort out their needs and communication without human interference, something that doesn't happen very often in our suburbia.
And the humans? We found it very easy to connect with other guests. It's easy to make good conversations, because everyone has their own furry conversation starter or ice breaker with them. And if the fur babies are happy and relaxed, it's very easy to for their people to feel happy and relaxed, too.
Seehotel Moldan's obstacles to building a successful business
As a result of being a bit of a misfit in the area, Seehotel Moldan has an interesting history. Built in the early 1980s, its architecture doesn't quite suit most people's romantic idea of a hotel in the Bavarian countryside. It's not modern enough to be avant-garde, or daringly brutalist to be interesting. It's a bit bland; certainly not evocative of a luxury resort. The decor was at best utilitarian until the Moldan family started to refurbish and restyle the property a few years ago, an effort that is still ongoing.
The hotel had changing owners over the years, including — allegedly — a business owner who spent time in prison during his hotel ownership and served airline-branded biscuits with coffees. (This is based on stories of my local relatives. My great-cousin and his wife incidentally had their wedding reception at the hotel in 1999)
The location is OK, but not exactly prime. It's near, albeit not directly by, a lake, and that lake is artificial and backed up by a small dam. Pfarrkirchen, the nearest town, is 3km away. Larger cities like Munich or Passau require a train or car journey of 45-90 minutes.
I mention these factors because they are most certainly the reasons for the hotel's mixed success in the past. I choose to call them 'constraints' because Seehotel Moldan clearly used them as creative fuel — to stay focused and grounded.
Does your company's USP help people solve a problem?
Our main reason for even searching for a dog hotel was that our previous holidays with the dogs had been spoiled by bad hotel service and annoying experiences. Large Hotel brands may have adapted their pet policies, but extra payment in return for mere disgruntled tolerance is still a bad deal. So pet parents are still wildly underserved by hotels.
Let's take our stopovers on the way to Postmünster, for example.
In other hotels, bringing your (up-to, for the sake of avoiding ableism) four-legged family members along is a pain. You are faced with rejection (mostly) or extortionate extra fees. Looking at you, Hilton Cologne, where a fee of €40 per dog per night is high enough to pay for a budget hotel room (as long as it's used by humans). And even after coughing up that fee, severe customer service limitations remain. Because after spending more than €200 for a double room, you still can't enjoy breakfast with your partner. Instead, you have to take turns at dog sitting because you can't bring them into the breakfast area (and there is no alternative area either).
Or take our experience in Würzburg, where we paid the extra pet fee of €20 per night — but then the receptionist realised she'd rather wanted to charge that fee per dog, running after us to grab another €20 as we were already getting into the car… inferring that we had tried to defraud the hotel by not being explicit enough about having 2 dogs.
So, as you might imagine, we really had enough of being the inconvenient exception.
And it seems we are not alone.
Choose your value proposition in service of your target audience
The dog hotel example shows that a successful unique selling point starts with radically (re-)defining your target market. You want to be in a position to meet that specific audience's needs better than others. Whether you sell a service or products, this means all aspects of your own unique selling proposition help your audience live their best lives in different ways. And just like your overall business and marketing strategy, defining your audience strategically includes saying no.
For Seehotel Moldan, it's a no to people without dogs. That means excluding quite a large demographic group of consumers. Also, there's no grey area: They don't compromise to accept guests that identify as aspiring future dog owners, cat owners or people who like to dress up as dogs. While they push away some potential customers, this laser focus constitutes a specific benefit that increases the pull for their core audience.
So, let's look at all the aspects and angles of Seehotel Moldan's business transformation:
They are now in the family experience & wellbeing business — not in the overnight accommodation business.
They turn the experience of using hotels with dogs from 'tolerated but expensive' (at best!) to 'exclusive' (in every sense of the word!)
They've reinterpreted the potential disadvantages of their location (a bit too remote, near but not next to an artificial lake) into advantages (great area for walking!)
They've decided to operate an all-inclusive business model, which further removes their location constraints (no need to leave the hotel complex in search of other restaurants)
Their kitchen operation creates synergies with their catering company which is based at the same kitchen
For their new audience of dog owners, other hotels in the area do not count as competition. Like many other guests, we picked this hotel specifically, although it meant driving 900 km one way.
Guests' loyalty is based on wanting to repeat the experience. No need for a tedious points scheme and artificial benefits.
Staff demonstrate genuine care and hospitality, most being dog owners themselves or genuinely enjoying dog company. Which creates a satisfying sense of authenticity.
Most guests don't mind a few aspects of the hotel still undergoing renovation and updates. After all, they're not here for the architecture.
Perhaps most importantly for Seehotel Moldan, they seem to have largely removed many typical hotel market pressures and challenges. They are booked out irrespective of seasons, and well into the following year.
To sum up, when defining the differentiating benefit of the product 'hotel stay', the Moldan family did not pick something that only they could give to everyone. Instead, they perfectly embraced the concept of a minimum viable audience by choosing to create an experience that would create a strong pull for a strictly defined, limited group of prospective customers.
Which means that their story can teach us more than an endless list of examples of unique selling propositions. They typically include inspiring brands like Death Wish Coffee ("The World's Strongest Coffee") or Toms Shoes (Buy one, give one) — but no evidence of how these USPs respond to the concrete needs of their specific audience.
A focus on customer needs unites all successful examples of unique selling propositions
The more radically a brand or business owner defines their audience, and the more clearly they communicate this in their marketing messages, the more they will get heard by new customers who love them for the right reasons.
Whether you're in a small business or at the helm of a brand owned by a corporation, the key is that this audience has to be capable of sustaining your business.
That's why it's called a 'minimum' viable audience. Unlike the minimum viable product (a term that's debatable, because 'viable' can also be defined egocentrically, ignoring customer needs), it's not about defining a viable starting point for your marketing strategies.
Once your minimum audience is viable, there's no need to expand it. Instead, your most immediate and sustainable scaling opportunities are all about serving this audience in different ways.
Unique selling proposition examples like Seehotel Moldan also show us that inclusion and diversity aren't just good for humans — they're also good for business. If you bring new perspectives from underserved audiences into creating your products or services, you may well find the golden key to creating your very own market.
Similar products to yours might still exist. If they were created in service of a completely different audience, though, you'll probably coexist comfortably with those other businesses — and even find ways to collaborate.
Summary: your specific audience's needs are the most important part of your marketing strategy
So, what's required for such a transformation? If we believed in blueprints, this is where you'd find a free business plan template. But we don't think there's a one-size-fits-all answer to that question.
Nevertheless, all successful marketing strategies we've created or executed had a few things in common:
Get clarity on your constraints & capabilities
Build a clear and decisive strategy to eradicate distracting opportunism
— and muster the courage and conviction to operate outside your market's existing status quo.
Because there's a dog hotel version for every business sector.
---
Written by Holger Schueler | Edited by Sabine Harnau