Das Portfolio kann der irreführendste Teil einer Agentur-Webseite sein. Denn jedes Projekt ist anders, braucht seine eigene Sprache und Stilistik, und hängt am Ende davon ab, was die Organisation freigibt bzw. live schaltet.
Anstelle dir also Dutzende bedeutungslose Textbeispiele zu zeigen, sagen wir lieber, was unsere Texte für Kund*innen erreicht haben: durch Fallstudien und ihre Bewertungen im O-Ton.
Unsere Kund*innen erzählen bessere Geschichten, erreichen mehr Menschen & bieten tollen Kundenservice
"Nochmals vielen herzlichen Dank für das tolle Projekt "Medienkompetenz in der Schule". Die Broschüre ist genauso geworden, wie wir sie uns vorgestellt haben! Auch die Elternbroschüre wird super. Ich bin froh, euch "entdeckt" zu haben, und hoffe, dass wir noch oft zusammenarbeiten werden."
— Birgit Pietschmann, Projektleiterin Medienorientierung bei der Landesanstalt für Medien NRW
"So supportive and encouraging"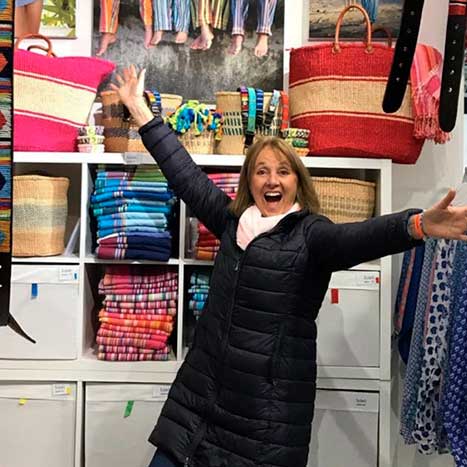 "When I came to From Scratch for editing and reviews, I loved Sabine's response: efficient, clear, punctual and full of good knowledge and advice. Sabine really knows her 'stuff'. And she delivers what she says she's going to do — very efficiently and professionally. Working together has given me new clarity and more positive thoughts about what I do and why I do it. Perfect for start-up founders like me who need clarity with their tone of voice!" — Jacqueline Comyn, Founder, Bushbells
Triff einige der Change Maker, mit denen wir schon gearbeitet haben
Mit unseren Kund*innen verbindet uns meistens mehr als Worte. Sie arbeiten an einem oder mehreren UN Sustainable Development Goals — wir machen sie auf eine Weise bekannt, die zu ihrem Ethos passt.
Jede Zusammenarbeit beginnt mit einem Hallo.